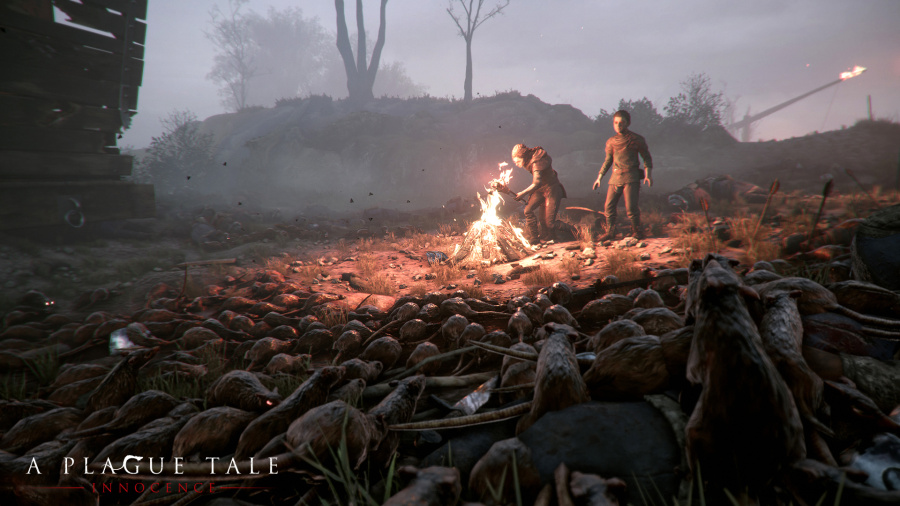 In a new press release, a selection of new screenshots from A Plague Tale: Innocence have been revealed, and they're just as bleak as you'd expect.
Developed by Asobo Studio, this gloomy game is set in 14th century France during a period of war and disease. On top of that is an enormous plague of rats that's ravaging the country, and you must guide orphans Amicia and Hugo through it in order to survive.
"In today's images, witness just one of many desecrated sites that saw clashes between the armies of France and England. In the midst of hundreds of piled corpses, hordes of rats teem over the bodies and leave little hope for the survivors. In the midst of this chaos, Amicia and Hugo have just one chance of escaping with their lives. The faint glow of the flame Amicia holds appears to be the only thing that repels A Plague Tale: Innocence's swarming menace."
It's looking wonderfully dark, and the swarm of rats looks suitably unsettling with hundreds of glowing eyes amid the horde. A Plague Tale: Innocence is coming to PS4 in 2019.
Are you excited for A Plague Tale: Innocence? Light a path through to the comments below.