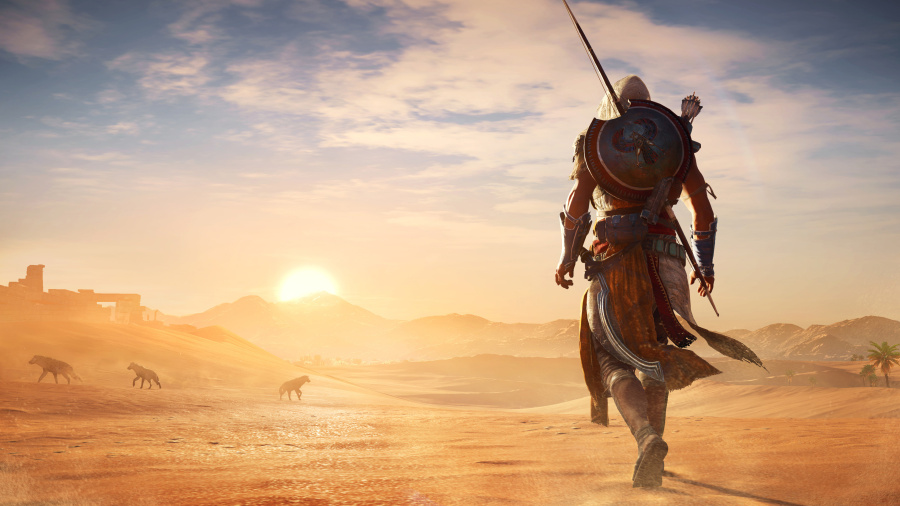 With the success and popularity of Assassin's Creed Origins, many have been wondering what Ubisoft's next move will be when it comes to the historical franchise. Will the French publisher opt to pump out another game later this year? A sequel to Origins, perhaps? Or will it take its time, and try for another hit a little later down the line?
Going by the words of Ubisoft CEO Yves Guillemot, the answer is, thankfully, the latter. Quoted on Twitter by Jason Schreier, Guillemot commented on the future of Assassin's Creed at the company's latest financial briefing. When asked if the series will be annualised again, he said "We are concentrating on the moment on Assassin's Creed: Origins, for which we are going to launch a few other DLCs." 
It sounds like Ubisoft has extended its plans for Origins. The game's first expansion launched last month, and its second is due in March, so does this mean that there's going to be even more after that? Given how long Ubisoft has been supporting other titles, it certainly seems plausible.
Guillemot added, "You will be amazed by what will come on Assassin's Creed Origins, so that's the only thing we can say now." Cheeky.
Are you happy with Ubisoft supporting Origins with more DLC rather than pumping out another title? Keep those blades hidden in the comments section below.
[via twitter.com]