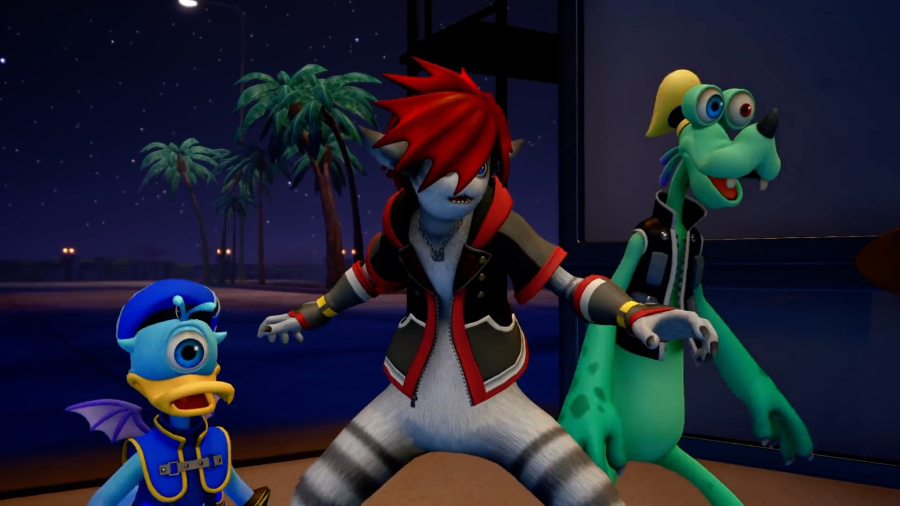 Square Enix revealed Kingdom Hearts III's main theme and a new trailer at the D23 Expo in Tokyo last weekend, but it was also falsely reported that a release date for the game would be announced at E3 this year. Forgive us for getting excited at an announcement of an announcement via a Tweet, but it turns out that this was actually a bit of speculation from a Japanese fan account that swelled into an uncontrollable rumour.
Dualshockers dug deeper and asked Square Enix whether it had actually announced that a release date would be revealed at E3, and, of course, it responded by saying that no announcement had been made concerning a release date.
Bear in mind that this doesn't rule out an announcement at E3 - this only means that Square Enix hasn't said that it'll make an announcement at E3. The latest trailer still gives a vague 2018 release date, so it's very possible that an announcement could be coming soon, but our bet is that, if E3 comes and goes without Kingdom Hearts III being there, we could be waiting a little longer for a game we've already waited too long for.
Do you think that Kingdom Hearts III could still release this year, or have your hopes died down a bit? Hibernate until E3 in the comments below.
[source dualshockers.com, via twitter.com]