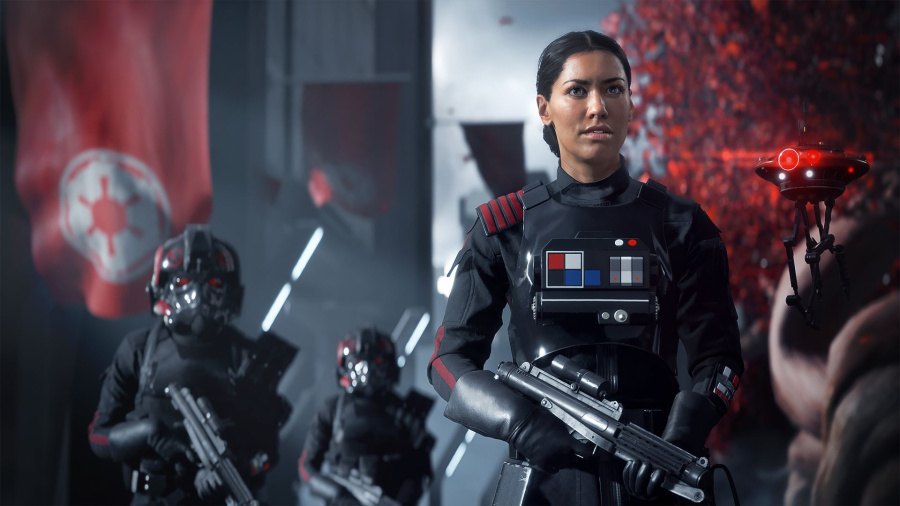 EA has released an update on Star Wars Battlefront 2, detailing the major changes coming to the maligned shooter.
Chief among these changes is a redone progression system. This has been the primary concern for players, as the inclusion of microtransactions and loot boxes caused a bit of a stink at launch. The publisher has yet to release any concrete details, but assures that we'll hear more within a couple of months. Here's what they said regarding the progression system.
Your feedback has been essential here, and we are preparing significant changes to progression that will address many of the things we've seen players asking for. We'll be sharing more details about these changes in March. 
Also revealed was a new mode, called Jetpack Cargo. Launching in February and only available for a limited time, the new mode sees each player kitted out with a jetpack in an 8-on-8 battle. EA describes Jetpack Cargo as "a frantic, fast-paced way to play."
A new season of additional content will be coming soon, too, and again, it appears EA will be taking player feedback on board. "We've learned a lot from the first season of content for Star Wars Battlefront II, and we're integrating those insights into our plans moving forward."
Are you pleased with these forthcoming changes? Do you think EA has found the light side, or are they still a wretched hive of scum and villainy? Shoot first in the comments below.