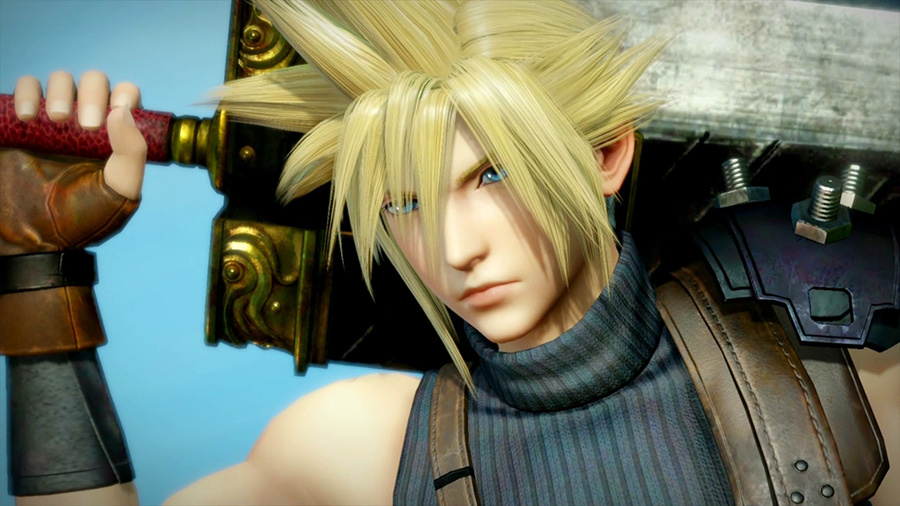 Dissidia Final Fantasy NT launched in Japan last week, and it shot straight to the top of the software charts. The fighter-role-playing game hybrid racked up around 106,000 sales on PlayStation 4. That doesn't seem too shabby given the current Japanese market, but it's worth pointing out that the two prior Dissidia titles on the PSP both sold a lot more than that at launch. 
The original Dissidia Final Fantasy shifted almost 500,000 copies during its first week, and its sequel, Dissidia 012, did around 286,000 copies. NT's figures don't look all that hot by comparison, but as always, there are a number of factors to consider.
Dissidia was actually the only new entry in the software charts, so we'll skip right on over to hardware, where the PS4 is still slugging it out in second place. All platforms saw sales drop, with Sony's current-gen system dipping to around 33,000 units. The PS4 Pro, meanwhile. managed to stay above the 10,000 mark.
Hardware sales
Switch – 37,500 (146,006)
PlayStation 4 – 32,890 (75,344)
PlayStation 4 Pro – 10,918 (16,339)
New 2DS LL – 9,929 (28,237)
New 3DS LL – 5,270 (12,246)
PlayStation Vita – 4,388 (11,929)
2DS – 1,656 (5,254)
Xbox One – 107 (190)
Xbox One X – 6 (9)
Software sales
[PS4] Dissidia Final Fantasy NT (Square Enix, 01/11/18) – 105,667 (New)
[NSW] Splatoon 2 (Bundle Version Included) (Nintendo, 07/21/17) – 34,632 (1,917,342)
[NSW] Super Mario Odyssey (Bundle Version Included) (Nintendo, 10/27/17) – 28,193 (1,536,340)
[NSW] Mario Kart 8 Deluxe (Nintendo, 04,28,17) – 22,836 (1,238,435)
[3DS] Pokemon Ultra Sun / Ultra Moon (Nintendo, 11/17/17) – 21,494 (1,498,509)
[3DS] Mario Party: The Top 100 (Nintendo, 12/28/17) – 20,320 (124,319)
[NSW] The Legend of Zelda: Breath of the Wild (Limited Edition Included) (Nintendo, 03/03/17) – 12,415 (815,227)
[PS4] Earth Defense Force 5 (D3 Publisher, 12/07/17) – 10,717 (212,130)
[3DS] Yo-kai Watch Busters 2: Treasure Legend Banbaraya – Sword / Magnum (Level-5, 12/16/17) – 7,851 (473,836)
[NSW] Arms (Nintendo, 06/16/17) – 7,352 (346,681)
[PS4] Call of Duty: WWII (SIE, 11/03/17) – 7,185 (369,194)
[NSW] 1-2-Switch (Nintendo, 03/03/17) – 6,886 (377,919)
[3DS] Animal Crossing: New Leaf Amiibo+ (Nintendo, 11/23/16) – 4,806 (362,509)
[NSW] Xenoblade Chronicles 2 (Limited Edition Included) (Nintendo, 12/01/17) – 4,476 (172,676)
[NSW] Super Bomberman R (Konami, 03/03/17) – 4,134 (145,029)
[NSW] Snipperclips Plus: Cut It Out Together (NIntendo, 11/10/17) – 3,215 (47,124)
[3DS] Kirby: Battle Royale (Nintendo, 11/30/17) – 2,959 (142,524)
[PS4] Yakuza: Kiwami 2 (Limited Edition Included) (Sega, 12/07/17) – 2,908 (195,332)
[PSV] Minecraft: PlayStation Vita Edition (SIE, 03/19/17) – 2,842 (1,276,619)
[NSW] Monster Hunter XX Nintendo Switch Ver. (Capcom, 08/25/17) – 2,810 (201,839)
[via 4gamer.net, gematsu.com]