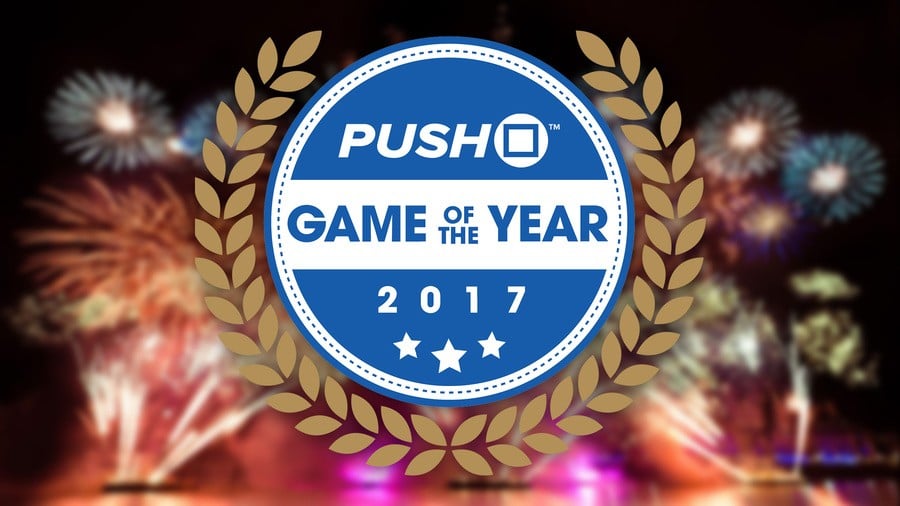 Now that we've had our say on the best games of 2017, we're turning our attention to you, the Push Square community. 50 games made our Game of the Year shortlist, and we're going to present that list to you lot as a poll. All you have to do vote for your three favourite titles.
And we should probably emphasise that: you're voting for three games here, not just one. The game that ends up with the most votes by Wednesday 3rd January will be crowned our readers' Game of the Year 2017. We'll announce the results in an article on that very day.
So without further ado, let's get down to business. Think carefully, cast your votes, and then let us know what you picked in the comments section below.
Vote for your three favourite games of 2017! (714 votes)
Assassin's Creed Origins
4%
Battle Chasers: Nightwar
0%
Crash Bandicoot N. Sane Trilogy
4%
Danganronpa V3: Killing Harmony
1%
Dragon Quest Heroes II
1%
Final Fantasy XII: The Zodiac Age
0%
Ghost Recon: Wildlands
1%
Hellblade: Senua's Sacrifice
3%
Middle-earth: Shadow of War
1%
Resident Evil VII: Biohazard
4%
Shadow Tactics: Blades of the Shogun
1%
South Park: The Fractured But Whole
2%
The Elder Scrolls V: Skyrim VR
1%
Uncharted: The Lost Legacy
9%
What Remains of Edith Finch
3%
Wolfenstein II: The New Colossus
4%
Please login to vote in this poll.