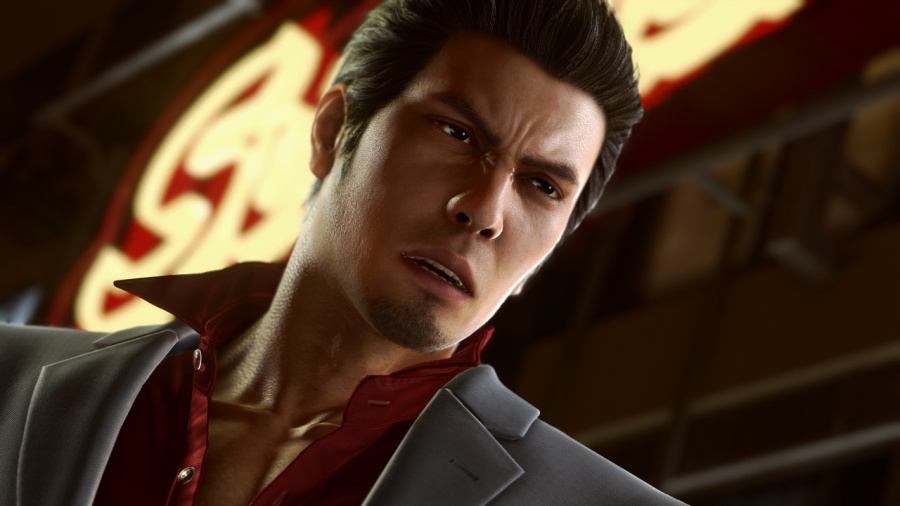 PlayStation has enjoyed a pretty great week in Japan as we enter the holiday period. Two new PlayStation 4 titles took the top spots of the software charts, with Yakuza: Kiwami 2 and Earth Defense Force 5 both breaking 100,000 copies.
Equally positive are the hardware charts, where Sony's current-gen system saw a large jump in sales across both the standard PS4 model and the PS4 Pro. Combined, the platform shifted 86,000 units, with the more expensive Pro chalking up an impressive 45,000 of that total. 
How did it manage that? Well, last week saw the release of the limited edition Monster Hunter: World PS4 Pro, and we all know how much the Japanese love Monster Hunter.
Hardware sales
Switch – 164,908 (124,770)
PlayStation 4 Pro – 45,163 (8,244)
PlayStation 4 – 40,524 (25,163)
New 2DS LL – 27,074 (20,712)
New 3DS LL – 15,059 (12,431)
PlayStation Vita – 8,483 (6,127)
2DS – 3,192 (2,747)
Xbox One – 406 (295)
New 3DS – 248 (348)
Xbox One X – 75 (213)
Wii U – 70 (45)
PlayStation 3 – 48 (48)
Software sales
[PS4] Yakuza: Kiwami 2 (Limited Edition Included) (Sega, 12/07/17) – 131,931 (New)
[PS4] Earth Defense Force 5 (D3 Publisher, 12/07/17) – 111,075 (New)
[3DS] Pokemon Ultra Sun / Ultra Moon (Nintendo, 11/17/17) – 106,094 (1,050,168)
[NSW] Super Mario Odyssey (Nintendo, 10/27/17) – 95,816 (949,470)
[NSW] Splatoon 2 (Nintendo, 07/21/17) – 50,594 (1,460,370)
[NSW] Mario Kart 8 Deluxe (Nintendo, 04,28,17) – 33,315 (894,553)
[PS4] Kamen Rider: Climax Fighters (Limited Edition Included) (Bandai Namco, 12/07/17) – 21,971 (New)
[NSW] Xenoblade Chronicles 2 (Limited Edition Included) (Nintendo, 12/01/17) – 19,678 (117,409)
[3DS] Kirby: Battle Royale (Nintendo, 11/30/17) – 19,325 (47,348)
[NSW] The Legend of Zelda: Breath of the Wild (Limited Edition Included) (Nintendo, 03/03/17) – 14,342 (682,992)
[PS4] Dead Rising 4: Frank's Big Package (Capcom, 12/07/17) – 13,029 (New)
[3DS] Animal Crossing: New Leaf Amiibo+ (Nintendo, 11/23/16) – 11,878 (306,517)
[PS4] Call of Duty: WWII (SIE, 11/03/17) – 11,589 (318,089)
[3DS] Pokemon Ultra Sun / Ultra Moon Double Pack (Nintendo, 11/17/17) – 11,198 (290,149)
[3DS] Style Savvy: Styling Star (Nintendo, 11/03/17) – 9,649 (70,704)
[NSW] Sumikko Gurashi: Sumikko Park he Youkoso (Nippon Columbia, 12/07/17) – 9,435 (New)
[NSW] Pokken Tournament DX (Nintendo, 09/22/17) – 8,362 (139,637)
[PS4] Nioh Complete Edition (Koei Tecmo, 12/07/17) – 8,021 (New)
[NSW] 1-2-Switch (Nintendo, 03/03/17) – 7,604 (295,470)
[PS4] Horizon: Zero Dawn Complete Edition (SIE, 12/07/17) – 7,309 (New)
[via 4gamer.net, gematsu.com]