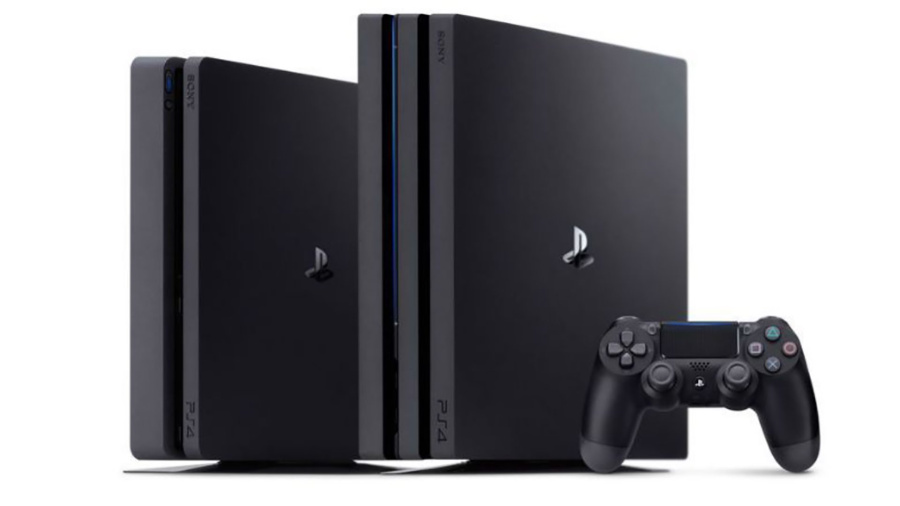 Sony has enjoyed a decent run over the last few weeks in Japan, with the holiday season pushing sales of both the PlayStation 4 and the PS4 Pro. According to the latest hardware charts, the former broke 50,000 units over the last week, and although the latter saw a very slight dip, the supercharged system still managed to top 15,000 units.
Of course, nothing can touch the Nintendo Switch right now -- and that's true of the software charts as well. The Big N dominated the top ten, with only one new PS4 release -- The Idolmaster: Stella Stage -- coming anywhere close.
Needless to say, it's going to stay like this for a while. We're looking forward to seeing what January's heavy hitters can do.
Hardware sales
Switch – 269,684 (221,210)
PlayStation 4 – 50,662 (45,161)
New 2DS LL – 45,387 (31,653)
New 3DS LL – 27,947 (19,115)
PlayStation 4 Pro – 16,595 (17,804)
PlayStation Vita – 14,041 (9,049)
2DS – 6,992 (4,324)
Xbox One – 687 (2,175)
New 3DS – 311 (421)
Wii U – 98 (75)
PlayStation 3 – 40 (44)
Xbox One X – 32 (132)
Software sales
[NSW] Super Mario Odyssey (Bundle Version Included) (Nintendo, 10/27/17) – 209,630 (1,292,281)
[3DS] Yo-kai Watch Busters 2: Treasure Legend Banbaraya – Sword / Magnmum (Level-5, 12/16/17) – 184,739 (393,279)
[3DS] Pokemon Ultra Sun / Ultra Moon (Nintendo, 11/17/17) – 176,789 (1,345,962)
[NSW] Splatoon 2 (Bundle Version Included) (Nintendo, 07/21/17) – 137,607 (1,668,466)
[NSW] Mario Kart 8 Deluxe (Nintendo, 04,28,17) – 100,205 (1,045,438)
[3DS] Kirby: Battle Royale (Nintendo, 11/30/17) – 42,796 (115,324)
[NSW] The Legend of Zelda: Breath of the Wild (Limited Edition Included) (Nintendo, 03/03/17) – 35,565 (738,026)
[NSW] Pokken Tournament DX (Nintendo, 09/22/17) – 27,053 (297,491)
[NSW] Arms (Nintendo, 06/16/17) – 25,285 (297,491)
[PS4] The Idolmaster: Stella Stage (Limited Edition Included) (Bandai Namco, 12/21/17) – 23,772 (New)
[NSW] 1-2-Switch (Nintendo, 03/03/17) – 23,156 (328,694)
[3DS] Style Savvy: Styling Star (Nintendo, 11/03/17) – 21,321 (105,557)
[PS4] Atelier Lydie & Suelle: The Alchemists and the Mysterious Paintings (Gust, 12/21/17) – 21,129 (New)
[PS4] Earth Defense Force 5 (D3 Publisher, 12/07/17) – 20,536 (164,944)
[3DS] Animal Crossing: New Leaf Amiibo+ (Nintendo, 11/23/16) – 18,019 (336,543)
[NSW] Sumikko Gurashi: Sumikko Park he Youkoso (Nippon Columbia, 12/07/17) – 17,769 (110,355)
[3DS] Pokemon Ultra Sun / Ultra Moon Double Pack (Nintendo, 11/17/17) – 17,679 (319,945)
[PS4] Okami HD (Limited Edition Included) (Capcom, 12/21/17) – 16,536 (New)
[NSW] One Piece: Pirate Warriors 3 Deluxe Edition (Bandai Namco, 12/21/17) – 16,011 (New)
[NSW] Dragon Ball Xenoverse 2 for Nintendo Switch (Bandai Namco, 09/07/17) – 15,916 (89,161)
[via 4gamer.net, gematsu.com]