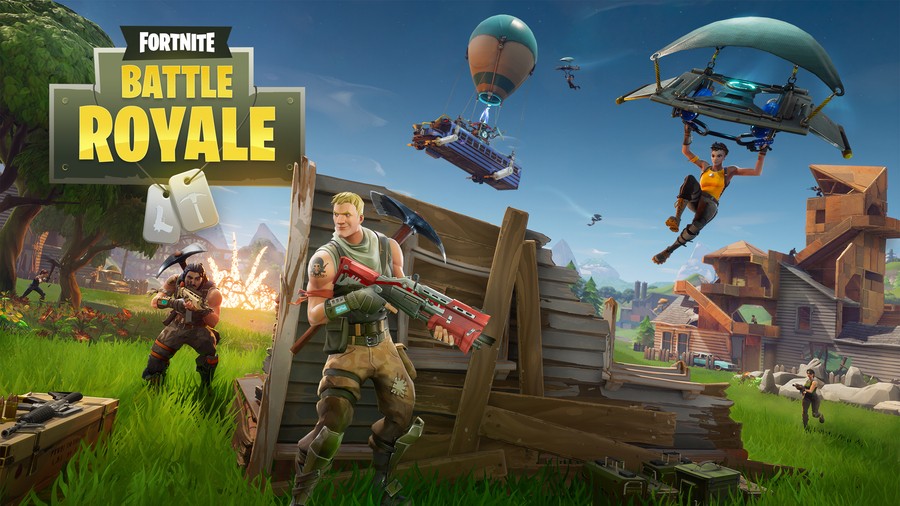 Y'know, whether Bluehole's got a point complaining about Fortnite: Battle Royale or not, you've got to credit Epic Games for being incredibly astute with its capitalisation of PlayerUnknown's Battleground's popularity. While we're sure various other developers are scrambling to implement their own survival modes, the Unreal Engine maker has managed to incorporate its own at record pace – and it's already free-to-play across PC and consoles.
On the PlayStation 4 especially, it's smart business. Microsoft announced recently that it will be publishing PUBG on the Xbox One, and while it seems talks are already taking place between Sony and the Korean developer, the fact is that Fortnite is already filling a gap that's begging to be occupied. But it's all well and good putting a game out – perhaps the bigger question is whether it's actually worth playing or not?
And that's arguably the most surprising thing about Fortnite: Battle Royale: it's genuinely enjoyable. At the time of typing, the servers are heaving, so it takes a matter of seconds to join a 100-player lobby. Once you're all connected, you'll hop aboard the Battle Bus, where you'll be transported to the title's sizeable map. You have about a minute to disembark, and from there you free-fall into the shrinking arena to scavenge for supplies.
Shacks, huts, and warehouses pepper the greenery of the cel-shaded world, and each structure can be combed for ammunition and firearms. You do start out with a hammer, but you're going to need more than that to earn your chicken dinner. A storm descends upon the map almost as soon as the Battle Bus has taken its leave, and this forces you into chokepoints with other players. There's a cool ebb and flow to matches, with the tension ratcheting up the longer you survive.
Much like in the main Fortnite game, you can build structures, but we haven't found much use for this yet beyond makeshift cover points. We've had more fun trying to shack up and make our move at the right moment; we're yet to be the last man standing, but we have got a couple of top ten finishes to our name thus far. There's no stat tracking or anything like that in the current build, but the gameplay seems very much in place.
While the lack of vehicles et al mean that this is a much simpler game than PUBG, rounds are also pretty fast-paced; you can be done within 15 or so minutes, which means that there's not a huge investment each time that you disembark the Battle Bus. And it feels good to play: the shooting isn't the most satisfying third-person gunplay you'll find on the PS4, but it's more than strong enough to get the job done, and there seems to be a decent selection of weapons and items to find.
All in all, this is a decent mode – and it's well worth downloading for free if you're desperate for a taste of the burgeoning Battle Royale genre on your console of choice. Admittedly, it's all a bit bare bones – but that's certain to improve over time. While we fully expect PUBG to eat its lunch once it does eventually descend on the PS4, all credit to Epic Games – it's dining on delicious chicken dinner for now.
---
Have you tried Fortnite: Battle Royale yet? What are your thoughts on it? Are you eagerly anticipating PUBG's arrival? Be the last man standing in the comments section below.