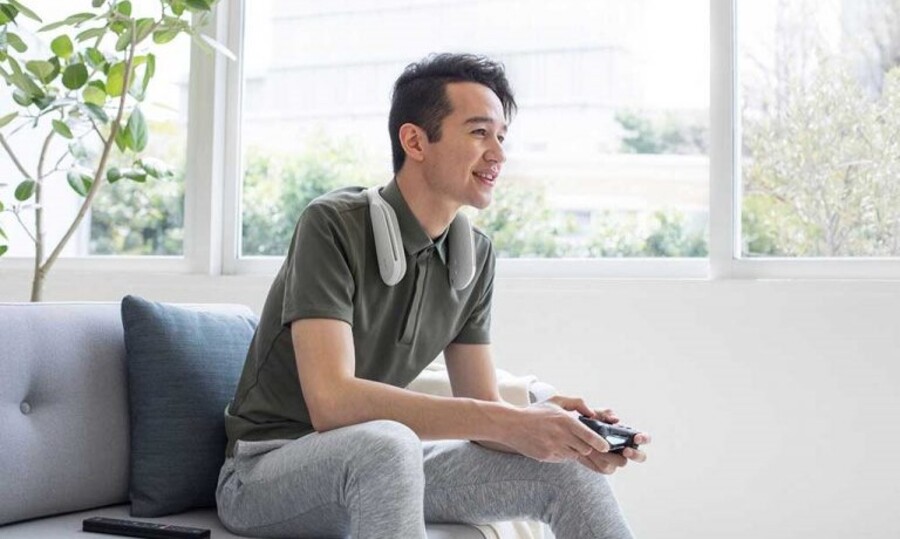 Remember a few years back when Sony was haemorrhaging money by manufacturing robots that danced to your MP3 files? Kaz Hirai stepped in, sold off a load of factories, rendered thousands of people unemployed, and prepared the remainder of the organisation for record profits. And then he greenlit some stupid shoulder speakers for sh*ts and giggles.
Seriously, this is like a Sony product circa-2008: a travel pillow of sound that's guaranteed to make you look like a total douche. We've pondered whether these are a joke, but they're up for sale on Amazon Japan right now for the not-so small price of ¥26,780 (~$243). The idea of these monstrosities is that they rumble when sound is omitted, so you can "feel" what's going on.
What a terrible, terrible product – how the hell did it get out of the R&D department and into the retail chain?
[source amazon.co.jp, via av.watch.impress.co.jp, beyond-gaming.net]