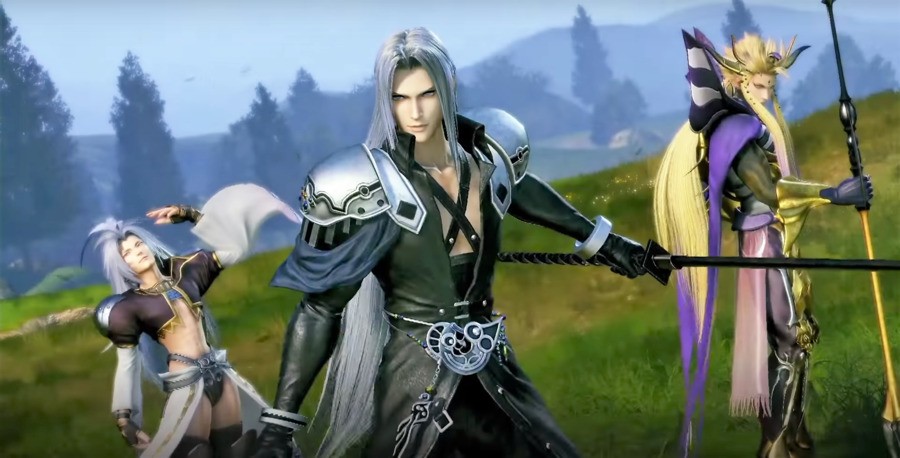 Regular readers will know that this particular author has previously voiced great disapproval regarding the HUD design in Dissidia Final Fantasy NT. Bloated and horribly cluttered, there was way too much information jammed onto the screen -- it was so busy that you could barely see the actual gameplay.
Here's a reminder of how it looked:
And here's an example of just how ridiculous it could get:
Fortunately, the HUD has now been altered for the better. Going off the new Tokyo Game Show 2017 trailer, the HUD has been scaled back dramatically. All the information is still there, but it's not displayed in a way that takes up 60 per cent of the screen.
We still don't think that it's perfect, but it's a definite improvement:
What do you think of the changes? Is it good to go, or does it still need some refinement? Give your eyes a rub in the comments section below.