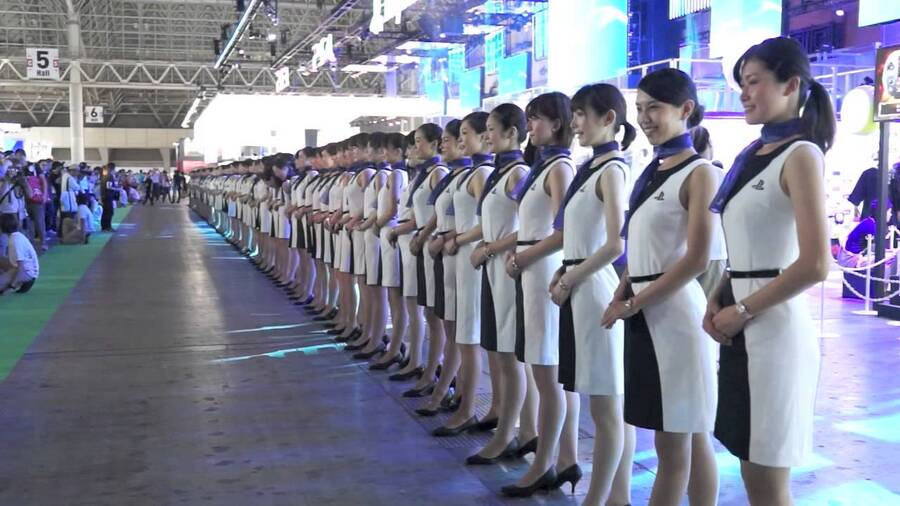 Sony's booth at TGS 2017 will only be dwarfed by those belonging to Japan's biggest smartphone success stories – but that's the state of the industry overseas these days. Nevertheless, the platform holder has booked out plenty of space to showcase a slew of PlayStation 4 titles, including local favourites like Gran Turismo Sport, Monster Hunter: World, and Yakuza: Kiwami 2.
The platform holder will also have a handful of PlayStation VR titles on display, such as The Elder Scrolls V: Skyrim VR, Monster of the Deep: Final Fantasy XV, and the new version of Summer Lesson. And if that's not enough, it'll be streaming live from the show floor on YouTube, showcasing titles such as Code Vein and Dynasty Warriors 9.
It's worth mentioning that this lineup isn't final: the manufacturer will be hosting a press conference on 19th September and we're sure to see a handful of reveals during that. The Tokyo-based event will then get underway from 21st September through 24th September, and we'll bring you all of the news here at Push Square.
Sony's TGS 2017 Booth Lineup
PlayStation 4 Titles
Call of Duty: WWII (SIE)
Code Vein (Bandai Namco)
Detroit: Become Human (SIE)
Dissidia Final Fantasy NT (Square Enix)
Dragon Ball FighterZ (Bandai Namco)
Dynasty Warriors 9 (Koei Tecmo)
Earth Defense Force 5 (D3 Publisher)
Gran Turismo Sport (SIE)
Itadaki Street Dragon Quest & Final Fantasy 30th Anniversary (Square Enix)
Knack 2 (SIE)
Marvel. vs Capcom: Infinite (Capcom)
Monster Hunter: World (Capcom)
Ni no Kuni II: Revenant Kingdom (Level-5)
Sword Art Online: Fatal Bullet (Bandai Namco)
Taiko Drum Master: Drum Session! (Bandai Namco)
Yakuza: Kiwami 2 (Sega)
PlayStation VR Titles
The Elder Scrolls V: Skyrim VR (Bethesda Softworks)
Gran Turismo Sport (SIE)
Monster of the Deep: Final Fantasy XV (Square Enix)
No Heroes Allowed! VR (SIE)
Summer Lesson: Chisato Shinjo – Shichiyou no Etude (Bandai Namco)
[source gematsu.com]