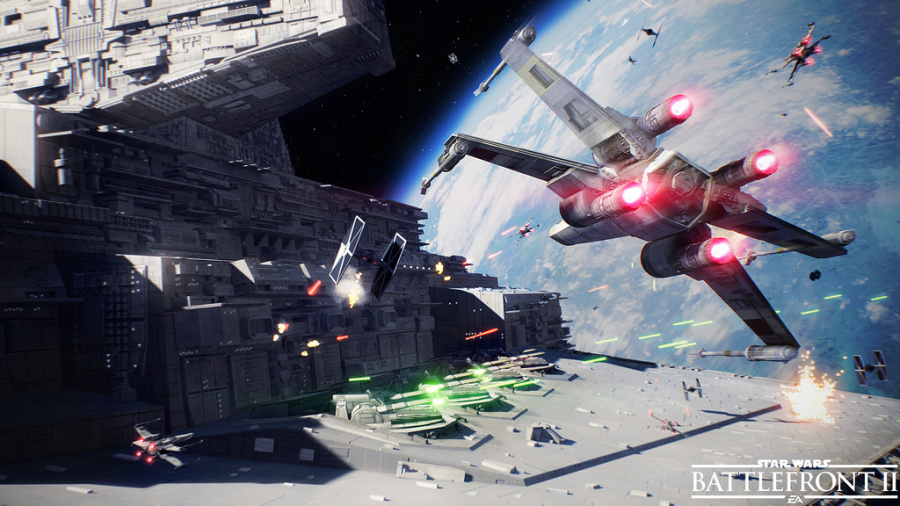 EA has announced that Star Wars Battlefront II's multiplayer beta will begin on 6th October and last through until 9th October, with PS4 players who pre-order the game getting two days early access on 4th October.
The beta will feature two modes: Galactic Assault on Naboo and Multiplayer Starfighter Assault.
Galactic Assault will give players their first in-game taste of the prequel trilogy's offerings in Star Wars Battlefront II, as the Separatist droid army do battle with the Republic Clones in a 40 player war. Details surrounding Starfighter Assault are scarce, but EA has promised to share more details at Gamescom next month.
Will you be joining the light or the dark side in Star Wars Battlefront II's beta? Let us know what colour your lightsaber will be in the comments below.
[via blog.eu.playstation.com]