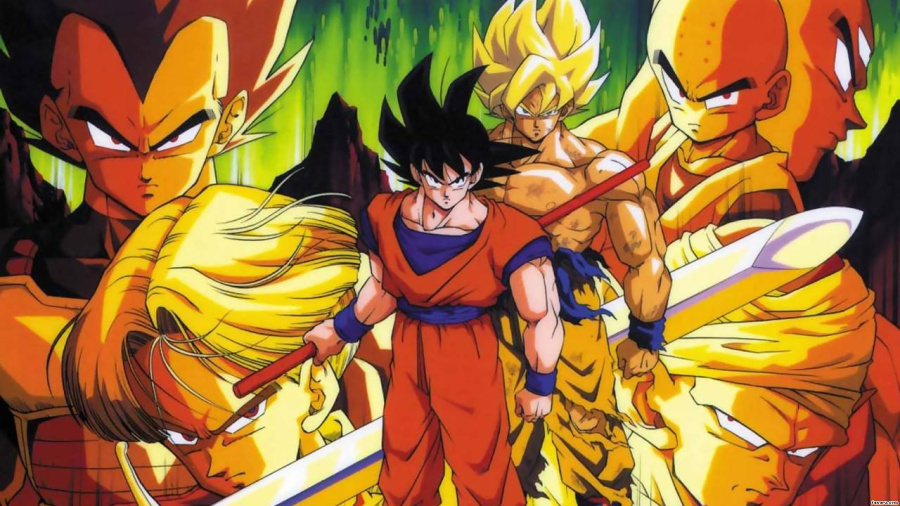 Okay, bear with us on this one because there's almost no information to go on right now, but a single post over on NeoGAF has got us super interested. Some form of Bandai Namco document has revealed the existence of a brand new Dragon Ball Z fighting game. Sadly, we can't read Japanese very well at all, but the included screenshots look downright amazing.
The document says that it's 2.5D, so we're probably looking at a much more traditional fighter. The included pictures show Super Saiyan Goku going up against familiar baddies. The second shot seems to be in-game, showing Super Saiyan Goku clashing with Frieza's final form. Again, if these images are representative of the actual release, then sign us up. 
Whatever this game is, the document states that it's coming to PlayStation 4 in 2018. A full announcement is likely heading our way very, very soon.
Update: A translation of the aforementioned document reveals that the game is being developed by Arc System Works - the studio behind Guilty Gear and BlazBlue. It'll feature 3-on-3 combat with character switching, and it's due to launch worldwide in early 2018. Oh, and it's apparently called Dragon Ball Fighters.
It's highly likely that we'll be seeing more of the project at E3, as it seems this document has leaked ahead of an official announcement. Whoops!
[via neogaf.com]