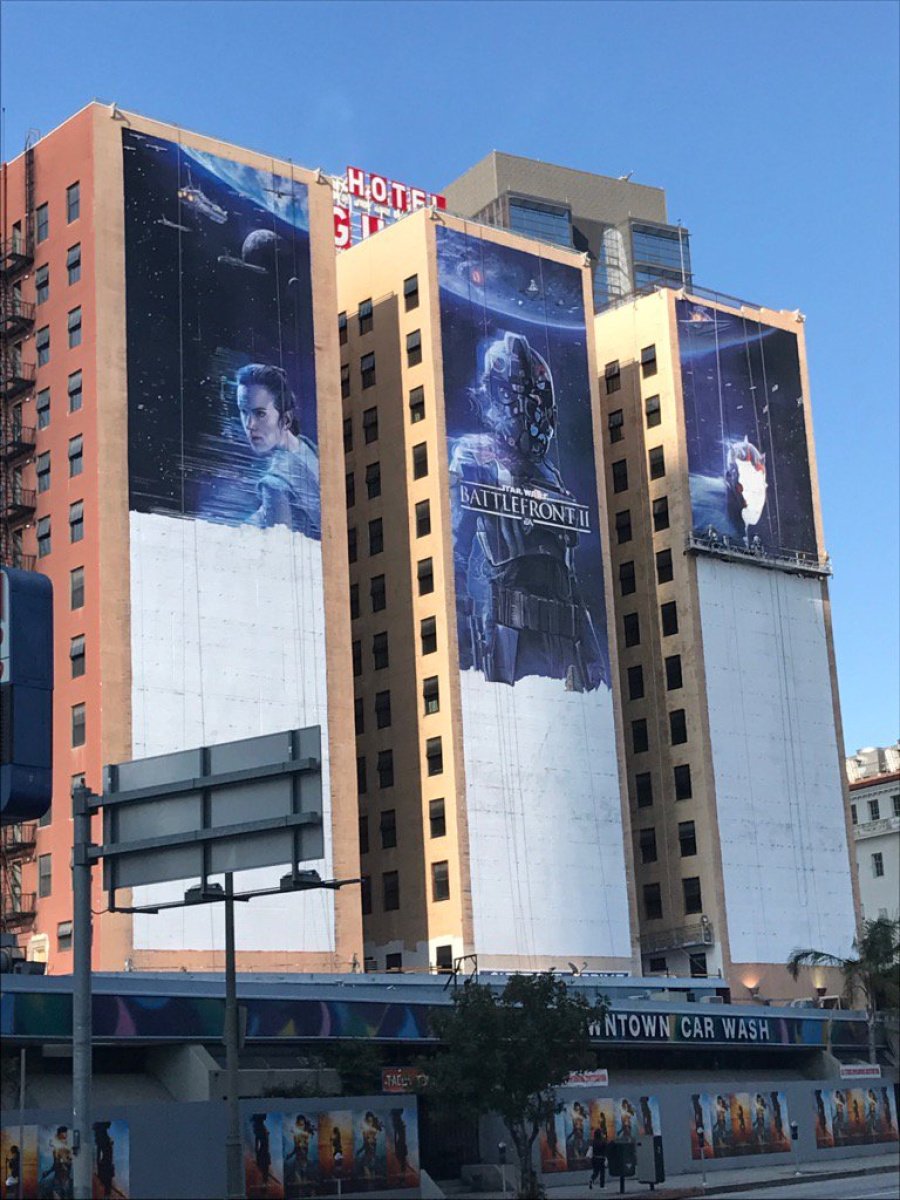 Over the past few years it has become a bit of a pre-E3 tradition to see which game will take centre stage in terms of advertisement placement on the famous Figuerora Hotel in Los Angeles, and this year Star Wars Battlefront II takes the prize.
We expect the game to have a huge presence at both EA's Play event and conference, as well as some sort of showing at Sony's briefer. Electronic Arts has already announced that fans can get their hands on the game at EA Play on the Saturday before E3 starts.
Are you excited to see more of Star Wars Battlefront II? Tell us how you feel about faceless Darth Maul in the comments below.
[via twitter.com]