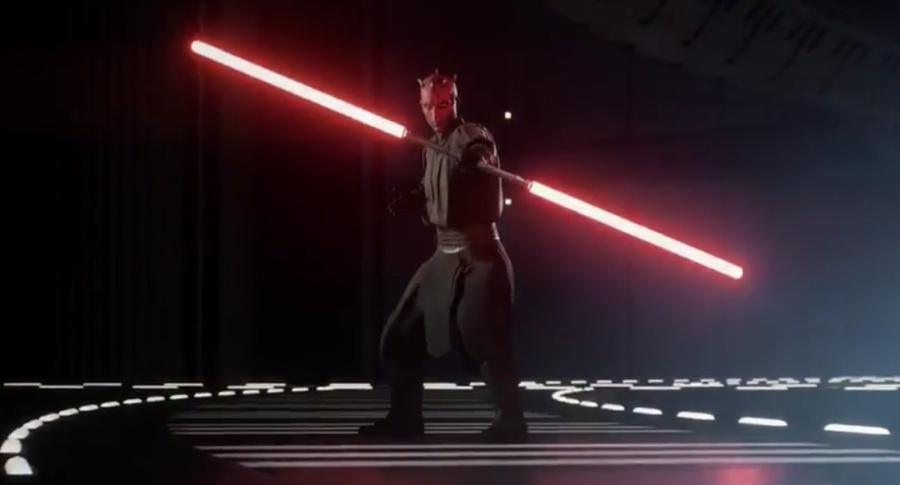 Update (17:15 BST): EA is pulling the trailer from every channel it possibly can, so honestly your best bet right now is to just wait until Saturday to watch the official thing. We'll obviously post it here as soon as we have it.
Original Article: Star Wars Battlefront 2's debut trailer has leaked ahead of this weekend's big reveal, and it's looking pretty bloody awesome. The game – which will include a single player campaign this time – appears to span all three eras of Star Wars lore, which means that we get a glimpse of Darth Maul doing battle with Yoda, Rey and Kylo Ren, and another look at the famous planet Hoth.
The trailer also appears to tease space battles, one of the most requested features absent from the original game. It looks like Sony once again has the marketing rights to this title, judging by the idents at the beginning and the end of the clip. It's going to be an absolutely monstrous holiday for the manufacturer, that's for sure.
[via vimeo.com]