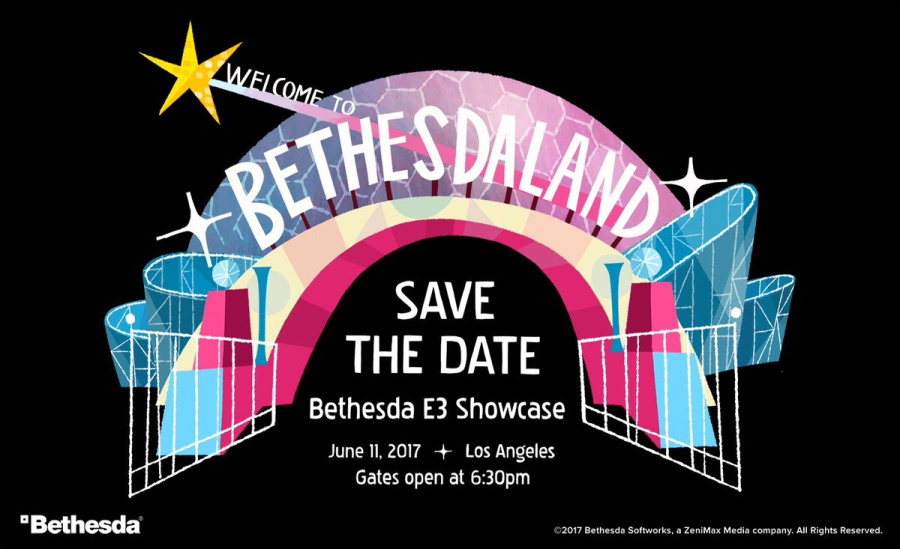 Bethesda's returning for its third E3 press conference this summer, and given that we know fairly little about the publisher's future plans, it's safe to say that we're reasonably excited. If you're of a similar mind, then you'll be happy to learn that the company's nailed down a date for its show: Sunday 11th June. For those not keeping track, that's the same day as Microsoft's event.
Again, there's not really much information to draw from when it comes to predicting Bethesda's presser. We're obviously all holding out hope for The Elder Scrolls VI, but we reckon it's probably too soon for that. All we know is that the publisher supposedly has a lot of projects in the works - so we should at least hear about some of those.
Are you looking forward to E3 this year? Take bets on what'll be at Bethesda's show in the comments section below.
[via twitter.com]