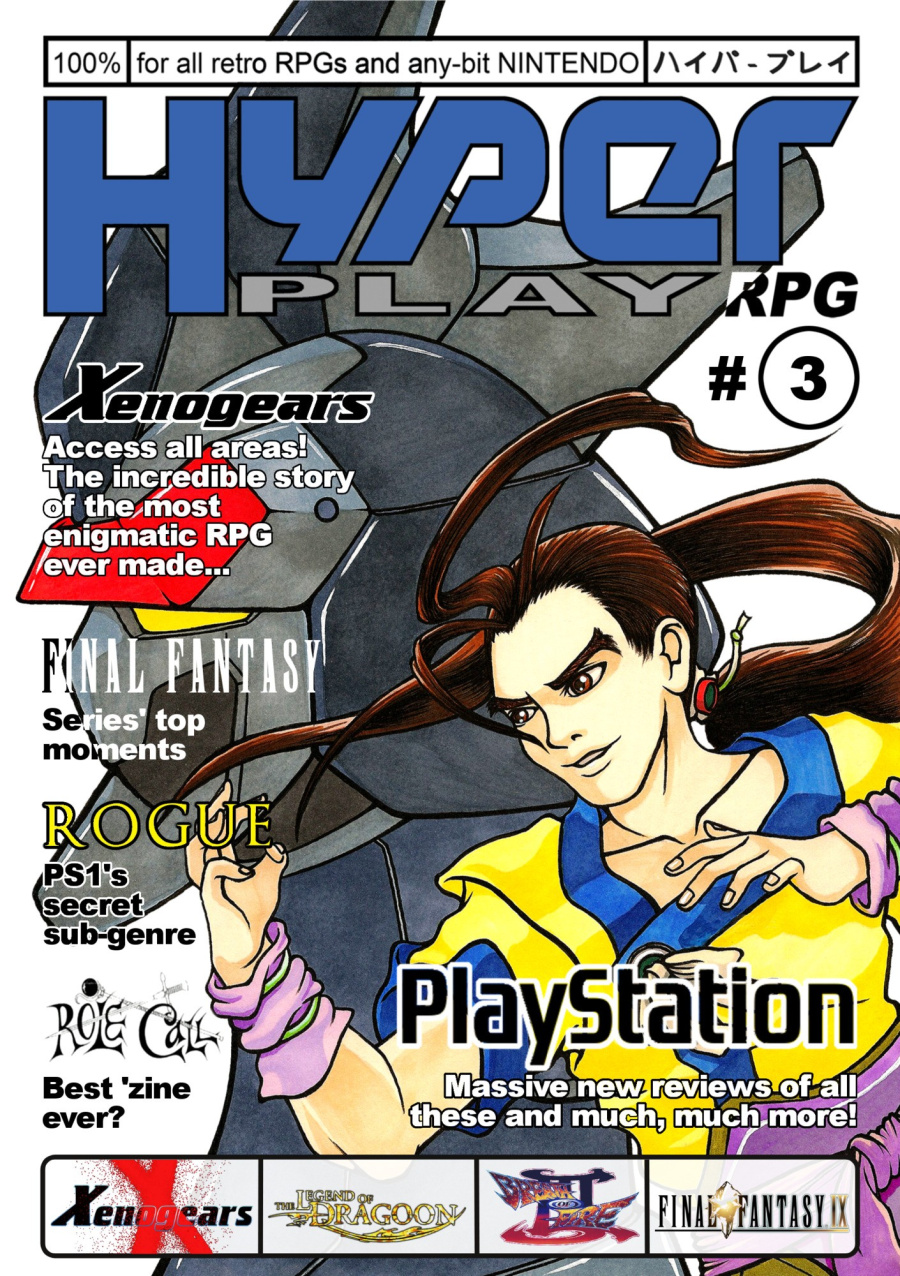 Tasty homemade fanzine HyperPlay RPG is preparing for its biggest and best issue yet, looking back at the Japanese role-playing greats from the PSone era. For many, the original PlayStation proved to be a haven for JRPG fans, and this latest edition will cast its eye over classics like Xenogears, Legend of Dragoon, and Final Fantasy IX.
The mag's been running for over 18 months now and has accrued an audience of over 1,000 readers. Previous issues have included features on Final Fantasy IV and Secret of Mana, and you can purchase any back issues through here. Our friends over at Nintendo Life have even reviewed some of the issues, so you can be guaranteed that you're getting a top-notch fanzine here.
If you're interested in buying this PSone issue -- and let's be honest, you should be -- then keep your eye on HyperPlay RPG's website for issue availability. The fanzine's only available physically -- "quality material to enjoy away from a bright screen" -- but will ship worldwide, so do take a look if this is your kind of thing.
[via hyperplayrpg.com]