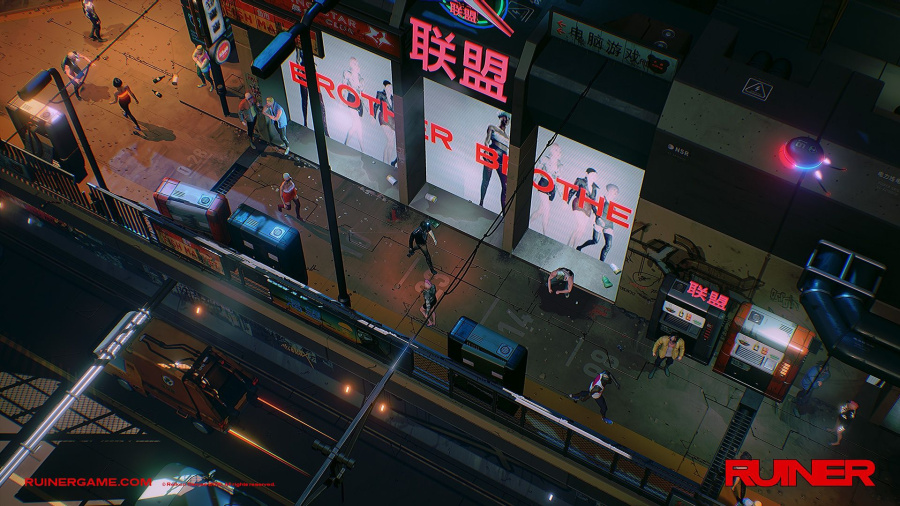 Ruiner, a top-down shooter with a slick art style, is coming to PlayStation 4 this summer, developer Reikon Games has announced. With a cyberpunk setting and a mission that sees you rescuing your brother from a shady organisation, it could end up being one to keep an eye on.
The blog post reveal promises "loads of weapons and gadgets", with death-dealers ranging from "conventional pieces like pistols, SMGs, shotguns, and plasma rifles", to "hi-tech armaments like the singularity gun, orbital cannon, sonic shotgun, lightning cannon, subzero gun, rail gun, and more". Sounds like it'll be a rather explosive experience, doesn't it?
Has Ruiner got your attention? Blast your way into the comments section below.
[via blog.us.playstation.com]