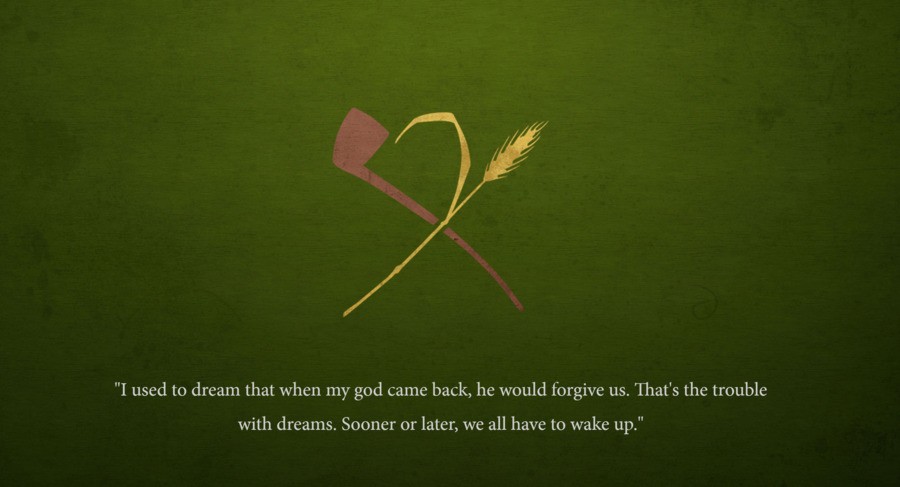 Obsidian, the developer behind the much loved Fallout: New Vegas, has teased its latest project on Twitter. Similarly, the studio's official website boasts the same image, which comes with the quote, "I used to dream that when my god came back, he would forgive us. That's the trouble with dreams. Sooner or later, we all have to wake up." Neither the artwork nor the writing scream Fallout, but that hasn't stopped some fans from going nuts about a potential post-apocalyptic title.
There was talk of a project named Fallout: New Orleans in August last year. Bethesda, the company that holds the rights to the Fallout franchise, wouldn't comment on the rumour, and Obsidian itself has since made it seem like such a thing isn't happening. What's more, the trademark that originally started the rumour apparently no longer exists. Nothing definitive, then, but a new Fallout title from Obsidian has been looking unlikely for a while.
Of course, this fresh teaser could be anything. The developer is referring to it as "Project Louisiana", which perhaps hints at something to do with Fallout, given its post-apocalyptic America setting, but again, it's impossible to say at this point. Obsidian is also heavily rumoured to be on the brink of officially revealing Pillars of Eternity 2 - a sequel to its acclaimed PC role-playing game. At this juncture, that seems like a more logical guess.
Still, would you take another Fallout title from Obsidian? Don't let the hype take control in the comments section below.
[source obsidian.net]