It's time once again for the indomitable staff here at Push Square to share their own personal Game of the Year picks. Every year, we herd our writers together and force them to spill their opinions on their five favourite games of the last 12 months. Usually, this involves poking them with a stick until they come clean. Below, you'll find the personal PlayStation picks of reviewer John Cal McCormick.
Fifth Choice: Hitman

While the cynic in me can't help but wonder if the decision to release Hitman episodically was made because it would rake in more money from less content, the cold blooded assassin in me cares not one jot: Hitman has been a blast. The steady release schedule has meant that players can spend two hours on a mission as a palette cleanser between other games, or they can spend the time between level pack releases combing over every nook and cranny in each stage, finding creative and often hilarious ways to dispatch their targets. Grimly funny stuff.
Fourth Choice: XCOM 2
XCOM 2 is a superb sequel that builds upon what worked well in XCOM: Enemy Unknown and fixes most of what didn't. It's got a few technical hiccups here and there, and the frame rate might drop to that of a Powerpoint presentation during some of the loading screens, but the core strategy mechanics are practically faultless. It's a game of joyous highs and crushing lows; good decisions could see your soldiers thrive on the battlefield, while one wrong move could end up killing an entire squad of your best warriors. It's a hard life.
It's no secret that Final Fantasy XV had a tortured, ten year development -but what's incredible to me after playing it is that it could have benefited from another year in the studio. It's a little rough round the edges, some plot points are infuriatingly glossed over, and the side quest system flat-out sucks. Fortunately, the world is beautiful, the combat rocks, the four core characters work well together, and there are some truly jaw-dropping set pieces. Throw in a top drawer villain and a sensational climax, and for me, this is the best Final Fantasy game since IX.
Second Choice: Inside
Inside is a game that, mechanically, is all about momentum. You're always moving forward. The puzzles are expertly crafted to be difficult enough to take more than one attempt, but not so hard that they keep you guessing for more than a minute or two so the pace never falters. It tells a compelling story without saying a word, and keeps you guessing right up until the end. And boy, that ending? My jaw was firmly on the floor for the entire last ten minutes of the game. It's a beautiful, haunting, and thought-provoking experience.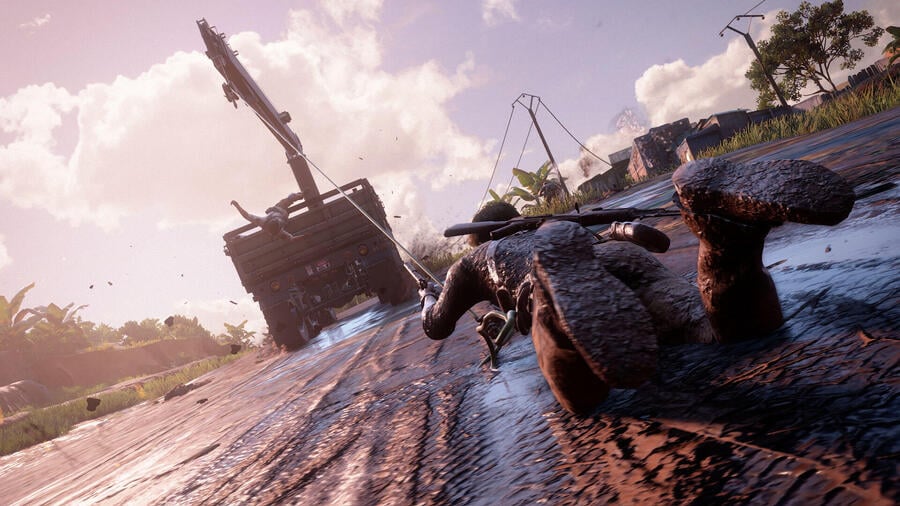 It goes without saying at this point, but Naughty Dog is the absolute best at what it does. Using the power of the PS4, Nathan Drake's final adventure goes above and beyond his already stellar exploits on PS3, and for my money, it's the best Uncharted game that money can buy. It's a more than worthy send-off for the swashbuckling adventurer, with some audacious set-pieces, upgraded gunplay, and a wonderful ending that tugs at the old heart strings. Thank you for the memories, Nate. And for the explosions.
---
What do you think of John's personal picks? Are there any games on this list that would make it into your own top five? Spill your own opinions in the comments section below.