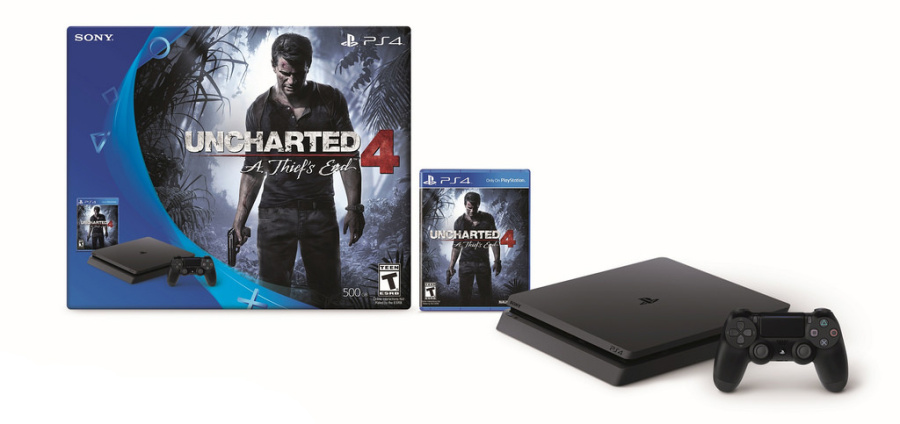 Sony announced this week that the new PlayStation 4 Slim will retail for $299.99 in the United States. Good price, right? Well, it gets better, as starting 15th September, you'll be able to buy the diet device as part of an Uncharted 4: A Thief's End bundle – which will also cost you a meagre $299.99. Pre-orders are already open on Amazon if you fancy taking the plunge.
Unfortunately, those of you in Canada will be in for a slightly rougher ride, as the console will cost $379.99 CAD should you venture north of the American border – and it'll initially be bundled with NHL 17. Each of the packs will come with the updated DualShock 4 controller, which boasts a light bar across the touchpad in addition to other minor tweaks and improvements.
Are you in the market for a PS4 Slim, or will you be waiting for the PS4 Pro? Do you think that these bundles represent good value for money? Wisecrack your way into the comments section below.