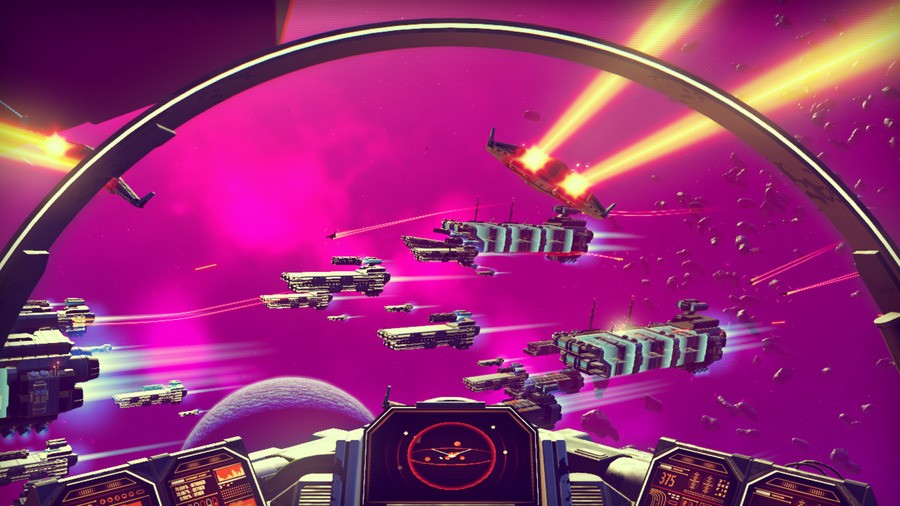 Up for pointing your peepers at just a little bit more of No Man's Sky before its release next month? Of course you are! The game's latest trailer gives us a look at flight and combat, so expect lots of pew-pewing.
We're now at the stage where Hello Games' hugely anticipated title is almost within our grasp, and we have to admit that the hype levels here at Push Square are really starting to bubble. Our jaded editors are probably nowhere near as excited as ever-enthusiastic reviewer Stephen Tailby, though - we're going to have to start cushioning the office for when he begins bouncing off the walls.
Are you still hyped for No Man's Sky? Hop into your ship and jet off to the comments section below.