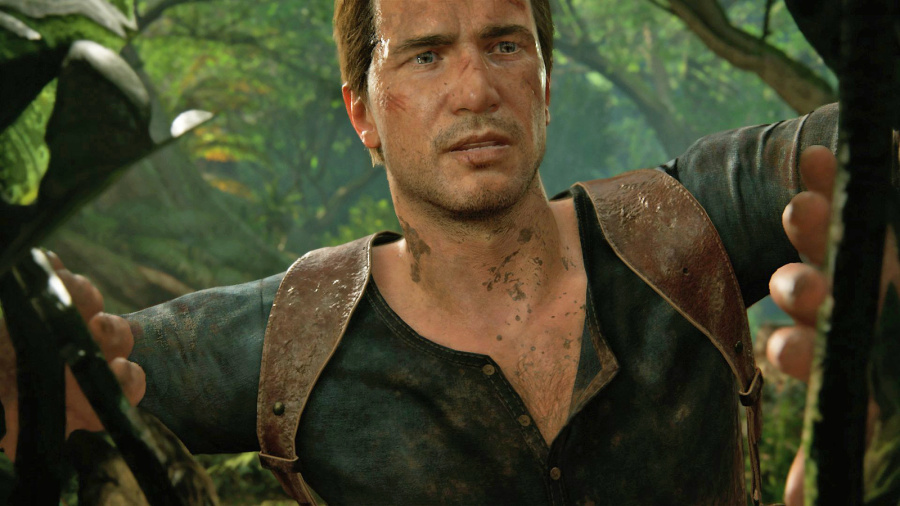 By and large, Uncharted 4: A Thief's End has prompted a pretty damn positive response – but not everyone is in love with the PlayStation 4 exclusive. But while criticisms of its pacing and platforming may be more than fair, comments about the gender of some of its characters are less reasonable. However, that's something that Naughty Dog had to put up with while focus testing the title prior to release.
There are major spoilers for the ending of Nate Drake's latest adventure below, so make sure that you exit this article immediately if you don't want to know anymore. Everyone else, scroll past the oversized picture of the stubbled protagonist below to find out exactly what p*ssed one tester off.
Speaking with Glixel about the importance of diversity and representation in games, director Neil Druckmann said: "When I'm introducing and describing a new character to our lead character concept artist, constantly she will ask, 'What if it was a girl?' And I'm like, 'Oh, I didn't think about that. Let me think, does that affect or change anything? No? Cool, that's different. Yeah, let's do it.'"
This resulted in the gender of several characters changing: the old lady in the mansion, and Cassie – Drake and Elena's daughter. "Initially, in the epilogue, it was Nate's son," Druckmann explained. But not all of these decisions went down well with the foray's focus testers.
"You have some sexist focus testers who were really upset by Nadine beating up Nate, and really upset at the end when it was Nate's daughter," the director continued. "To the point where we had to ask one guy to leave. In his core, it just affected him. He was cursing, 'Not you, too, Naughty Dog! Goddammit. I guess I'm done with Uncharted, if you guys ever make another one, with his daughter. This f*cking bullsh*t.'"
It's absolutely insane to think that people react in this way. Personally, we already love Cassie, and hope to see much more of her in Uncharted 4's upcoming story expansion. And we reckon that Nadine is one of the better villains that's featured in the series to date. Why would anyone get upset about things like this? Surely it's good that developers are beginning to think beyond the archetypal straight, white male?
[source glixel.com, via kotaku.com]