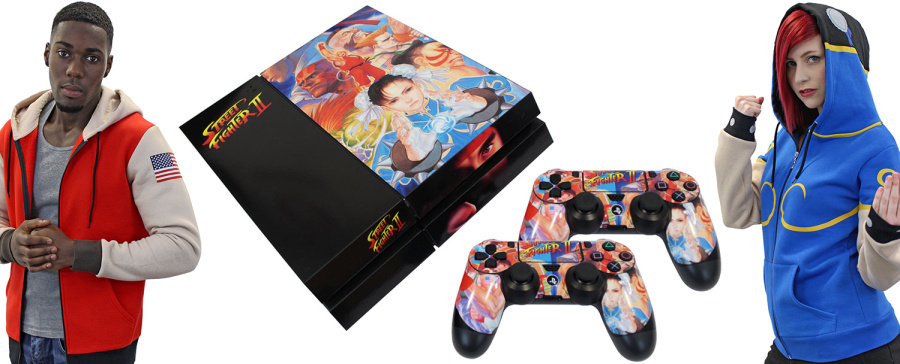 Street Fighter is one of the few franchises that's more than a game – it's a cultural touchstone. It's no surprise, then, to see merchandise manufacturers go crazy with licensed goods for the latest entry in the fighting franchise. Numskull, known for its seasonal Street Fighter knitwear, has gone particularly nuts ahead of the release of Street Fighter V, flogging a bunch of badass goods.
On the clothing side, you'll find everything from Chun-Li and Guile themed hoodies, through to a KO scarf and some particularly nifty socks (Push Square pub quiz: Which author rocked up at the office wearing a pair of Blanka socks today?). There are also some PS4 skins – the classic one is awesome – and keyrings.
You can find the full store through here. Remember to clobber us in the comments with your, er, Street Fighter clobber if you do decide to pick anything up.
[via numskull.co.uk]