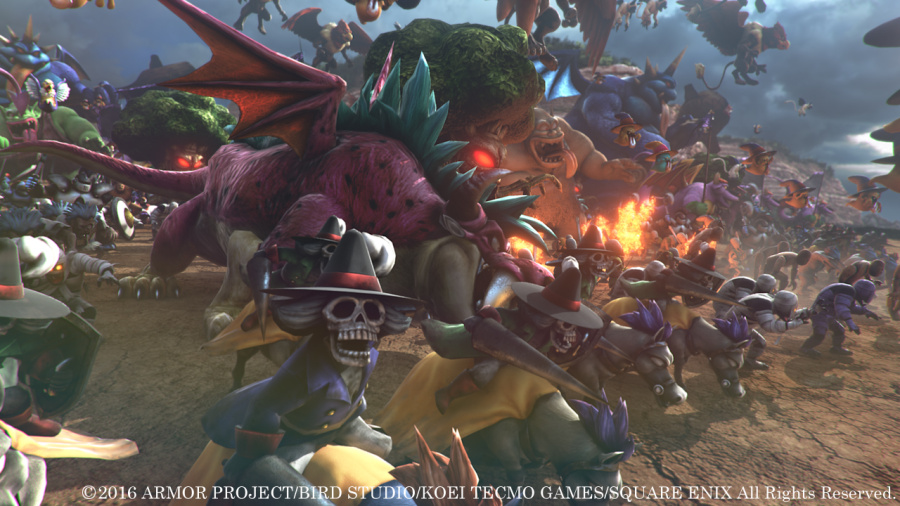 As you'd expect, Dragon Quest Heroes II is getting numerous new characters added to its colourful cast. We already know of four original warriors that have been thrown into the mix, but six additional personalities from past Dragon Quest titles have been confirmed thanks to a scan from the latest issue of Japanese publication Weekly Jump.
We'll start with the one who's probably the most popular with the PlayStation nation: Angelo from Dragon Quest VIII. The dashing silver haired swordsman will be joined by Meena, the sister of Maya, who's playable in the first Dragon Quest Heroes; Torneko, a kindly merchant from Dragon Quest IV; Carver, a buff fighter from Dragon Quest VI; Gabo, a boy who's really a wolf from Dragon Quest VII; and Maribel, a young woman who also hails from Dragon Quest VII.
We're looking at a pretty varied party of heroes, then, especially when it's assumed that all of the first game's characters will be making a return as well.
Are you happy with these additions? Form your own band of warriors in the comments section below.
[via twitter.com, gematsu.com]