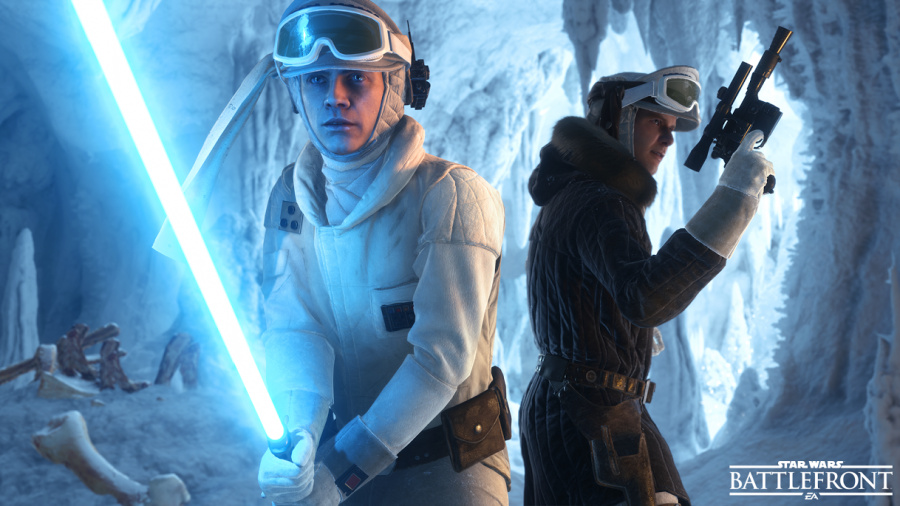 EA will be expanding upon Star Wars Battlefront's meagre pickings from tomorrow, adding Private Matches, Daily Challenges, and new Hoth-themed outfits for Luke Skywalker and Han Solo starting tomorrow. In addition, the Tatooine Survival Map will soon support the Blast, Droid Run, Drop Zone, Hero Hunt, and Heroes vs Villains multiplayer modes.
This marks the start of the shooter's post-release journey in 2016, with three premium add-on packs set to launch as part of the Season Pass starting in March. Outer Rim will be the first of these, where you'll battle within Jabba the Hutt's palace and the factories of Sullust. The Cloud City of Bespin will follow in the summer, while the Death Star will make its debut in the autumn. A final DLC pack will launch in early 2017, but DICE isn't disclosing details pertaining to that just yet.
You can peruse the full road map on the PlayStation Blog, which references further complimentary improvements coming in February. Are you satisfied with the studio's commitment to this game, or would you have liked to see a little more content out of the box? Park your X-Wing in the comments section below and let us know.
[via blog.eu.playstation.com]