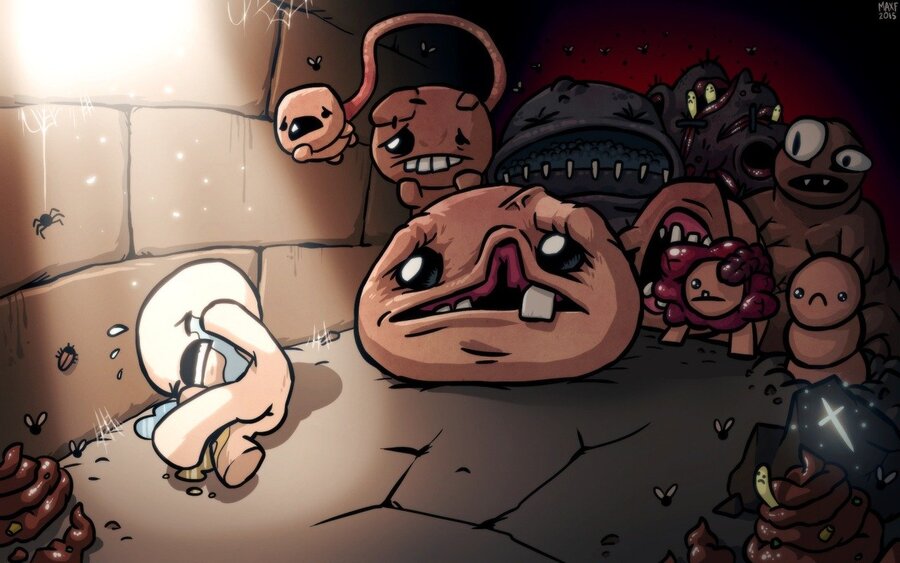 Tyrone Rodriguez, the founder of Nicalis who published The Binding of Isaac on consoles, has taken to Twitter to announce a slight delay to the PlayStation 4 release schedule of the title's new DLC, Afterbirth.
Afterbirth is an expansion to The Binding of Isaac: Rebirth, which made an appearance on PlayStation Plus in November of last year. The DLC was originally planned to release by the end of the year, but due to unknown circumstances the developer has pushed it back to early 2016, aiming for a February release.
If you're still in the deep dark depths of the unknown then here's what you can expect from the expansion: new game modes, over a hundred new items, trinkets and room designs, two new characters, new enemies, new bosses, new transformations, new challenges, new unlocks, new secrets, new achievements, and much more.
Update (23:45PM GMT): This article originally referenced the Vita as well, but as pointed out in the comments, there's no guarantee that the Afterbirth expansion will come to the handheld. We'll contact Nicalis to try and learn more.
[source twitter.com]