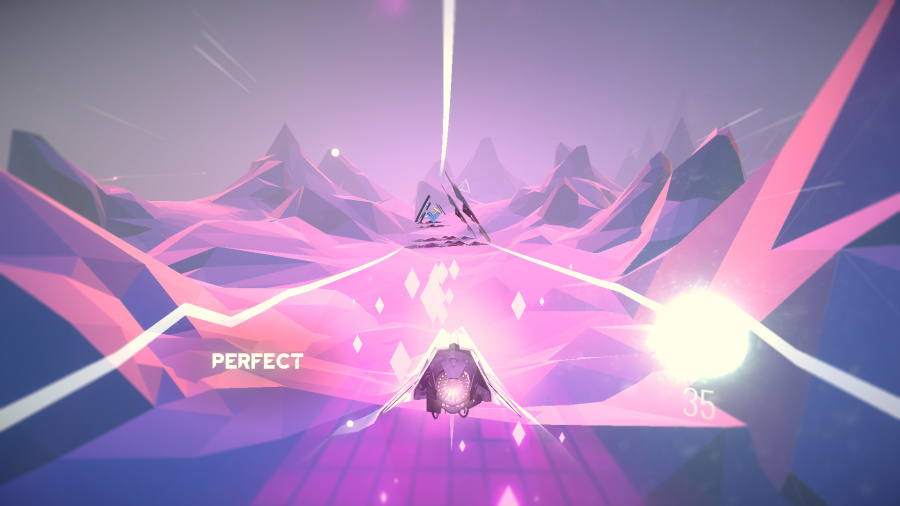 One thing that often gets forgotten when talking about the PSone is the impact that it had on fledgling music producers. The console was rife with rudimentary Digital Audio Workstations, and many of today's top audio engineers got their first taste of the profession on Sony's system. It sounds like Swedish house superstar Avicii may have been one, as he seems pretty darn stoked that Avicii Vector is coming to the PlayStation 4.
But what is the game? "Vector is a multiplayer music game, offering a seamless fusion between gameplay, graphics, and music," said Hello There's Oskar Eklund. "The idea is a responsive experience, where you and your friends' performance not only affect the race and final rankings, but will also bring dynamic changes to the music and environment, which will make each race feel like your own little remixed version of that particular track."
It looks a little bit like WipEout crossed with Amplitude, which is tasty premise as far as we're concerned. There will be a single player mode if you'd rather enjoy it alone, where leaderboards will keep you connected to the rest of the world. This wasn't the biggest reveal during Sony's big Paris Games Week press conference by any stretch, but we enjoy Avicii and like these kinds of games, so if the price is right, you can count us in.
[via blog.eu.playstation.com]