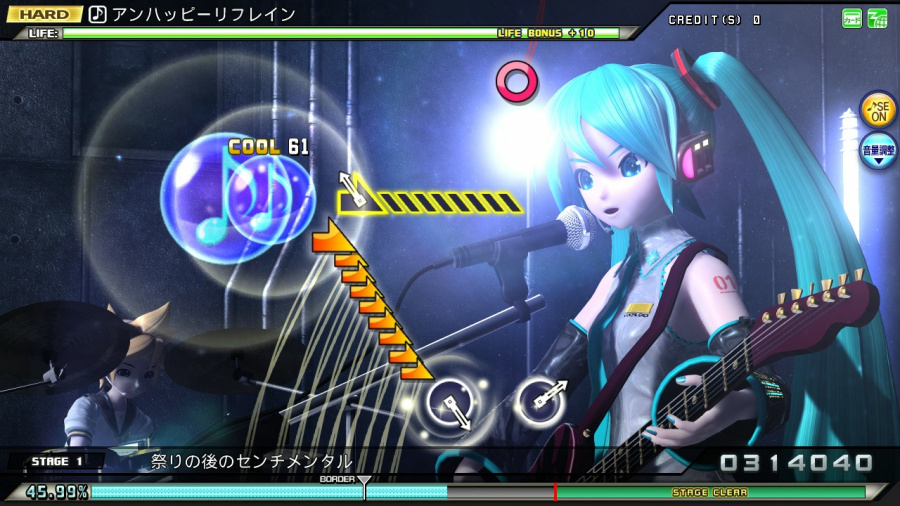 Green haired goddess Hatsune Miku is set to strut onto the PlayStation 4 next year, bringing her synthesised vocals along for the ride. And there's good news for the imaginary pop star, as Hatsune Miku: Project Diva Future Tone will run at 60 frames-per-second in 1080p on the new-gen machine. The wide eyed singer's dance moves are going to look slicker than ever, then.
This is actually a port of an arcade title, and it will only be available digitally as a consequence. It'll launch after the PlayStation Vita version of Hatsune Miku: Project Diva X, which is due out in Japan in March. The title's producer Hiroshi Utsumi told Famitsu that there'll be a gap between the instalments so that people don't get "tired of it". More developers should take note.
Of course, there are other Hatsune Miku projects in the works – a PlayStation VR demo is on display at TGS 2015 this week, for example. Utsumi hinted that the virtual reality sampler could become a full project if enough people ask for it. We have to imagine that Sony will be on its knees begging for that to be the case, as alongside Summer Lesson, it could shift some serious hardware in Japan.
[via famitsu.com, gematsu.com]