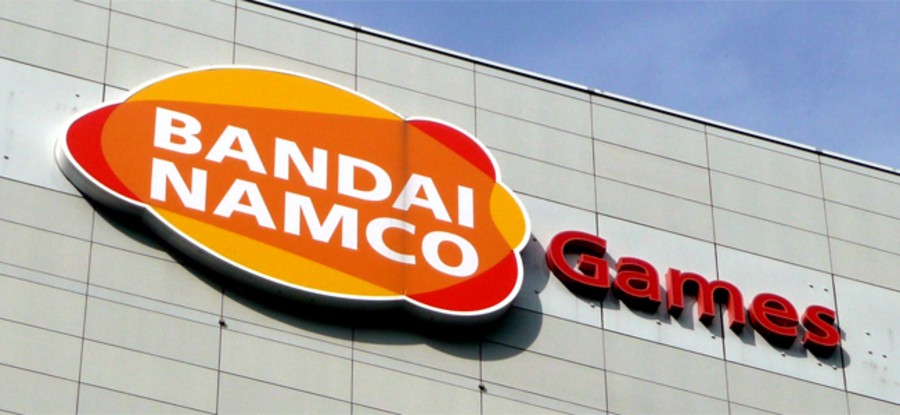 It's no secret that Bandai Namco has been on a localisation spree since the PlayStation 4 launched almost two years ago. It's been busy pumping out translated titles right, left, and centre for months, so we thought that it'd be interesting to get a little more insight into the publisher's strategy.
If you cast your mind back to the PlayStation 3 era, you'll likely recall relatively dark days for Japanese game development – and even darker days for localisation efforts. However, due to the sheer popularity of Sony's newest home console, it's beginning to make more and more sense for Japanese companies to localise their properties and take advantage of the booming overseas market.
With this in mind, we had a chat with Bandai Namco's head of localisation, Franck Genty, and localisation managers Clemence Aubry and Manuela Riboldi about the shifting state of the Japanese games industry, and the publisher's refreshing insistence on localising its various properties.
Push Square: Bandai Namco is arguably the best in the industry when it comes to localising Japanese games in the West at this point. Can you shed any light onto why, as a publisher, this seems to be one of the most important parts of your business?
Bandai Namco: First of all, thank you for taking an interest in the localisation tasks of Bandai Namco Entertainment group titles and IPs. As a Japanese publisher, if you look at the video games market as a whole, you need to acknowledge the fact that there is a wider audience at a worldwide level. To reach this audience, you have to include localisation as part of your development strategy – which is what we do.
Interacting with the world to understand each other is part of the company's value, and localisation is one channel to convey this: share values by addressing them to the people in their own language. Japanese licenses are also very popular and renowned in the West, and it's important to make these games available to Western players in their native languages.
This year alone, Bandai Namco's already published the likes of Dragon Ball XenoVerse, J-Stars Victory VS+, and Sword Art Online Re: Hollow Fragment. How important are licensed games to your localisation strategy?
Licensed games are at the core of BNE's localisation strategy. The licensees of some of the main BNE IPs have already broadcast most of them across several international territories and therefore contribute to installing and building up the fanbase of our games.
We know that anime fans are expecting us to release games based on their favourite anime or manga. If a franchise is already very popular and allows us to create quality games consistent with the franchise universe, then we are already halfway to success.
Speaking of Sword Art Online, the next game, Lost Song, is releasing later this year. The property's got a large worldwide fanbase, but are localisation efforts ever influenced by the popularity of a game's source material?
Yes, of course, the more people expecting a localised version of a title, the more efforts we make when it comes to localisation. We cannot ignore the fact that the franchise is very popular. In the case of Sword Art Online, our choice was quite simple: we could allow overseas fans of the franchise to enjoy a brand new arc of the story while letting RPG fans and players not familiar to the anime discover a great RPG game along with a deep universe.
Naruto Shippuden: Ultimate Ninja Storm 4 was recently delayed into 2016, but it's safe to say that a game based on such a renowned franchise must be important to Bandai Namco. Do you feel that there's a responsibility in delivering big games like this to Western fans of the property?
We are well aware that anime fans expect high quality games based on popular franchises. Naruto Shippuden being such a key IP which has recently reached its conclusion, we believe that it is our duty to deliver to fans the game that they deserve. Sometimes, in order to reach such goal, the best option is to postpone the street date and keep developing the game until the final product matches our expectations.
We have a lot of respect for fans and quality is our priority for big and small games.
The PS4 has proven to be a huge success in Western markets so far. Has its popularity had an impact on Bandai Namco's decisions on whether or not to localise games?
The huge success of the PS4 is undeniable, and the fact that the number of PS4 units sold worldwide is increasing means that we have to take notice. So to answer your question, yes, to a certain extent the success of a console such as the PS4 influences the decision making about localisation and targeted languages.
Can you tell us anything about how the Japanese arm of Bandai Namco views the Western markets? Does it feel that it's important to maintain a presence with Japanese games in North America and Europe?
Yes, the Japanese headquarters of Bandai Namco are willing not only to maintain a presence in North America and Europe, but also to expand BNE's market shares in these territories, with localisation into Arabic, Polish, Russian, Mexican Spanish, and Brazilian Portuguese becoming more and more frequent.
We may not get another chance at this, so we might as well say it now: you should really consider localising some Gundam games – we definitely need more Gundam games. What do you think?
Indeed, we know that there is a high demand from fans for Gundam games. Rest assured that this is something that we keep in mind.
---
What do you think of Bandai Namco's localisation efforts? Are you a fan of the licensed anime and manga titles that it's been bringing West? Tell us what you'd localise next in the comments section below.
[ Thanks to Bandai Namco's localisation team and Gareth Bagg for making this interview possible ]