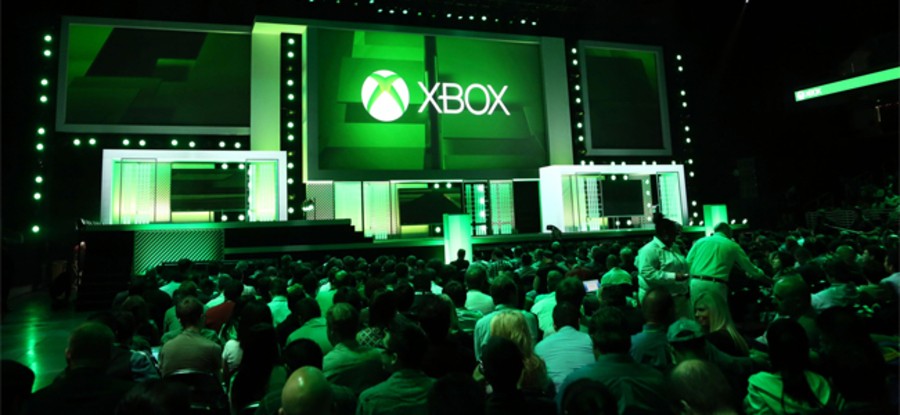 Sony's got the biggest presence on the Gamescom 2015 showfloor, but unlike in previous years it's not holding a press conference. We already knew this, of course, as the company announced that it would be skipping the show all the way back in May. This is because, according to the organisation, the event is a little too close to E3 2015. It's been roughly six weeks since the curtain closed in Los Angeles, and Microsoft's press conference showed signs of that at times.
The decision has created an interesting dynamic because, for the first time in a while, the Japanese giant's allowed its Redmond-based sparring partner to steal the limelight. For several years in a row now, it's shouted much louder than its rival, and the Cologne-based convention has historically been one of its favourite stages; Phil Spencer and crew only really started hosting livestreams from the German event last year, whereas the PlayStation maker was even holding them when Diversity was a household name.
This was a great opportunity for Xbox, then – a chance for the company to conquer some headlines without the Japanese giant pulling a Shenmue III or Final Fantasy VII Remake out of its hat. But did it make the most of the opportunity?
It said that it was going to go hard on first-party games, and it did, with the likes of Quantum Break, Crackdown 3, and Scalebound all packed into the first 30 minutes of the show. Remedy's third-person shooter certainly looked intriguing, with an emphasis on time manipulation seasoning it with just enough originality to stand out. Crackdown 3, however, appeared mightily unfinished – as evidenced by an emphasis on behind-the-scenes studio work rather than a proper gameplay trailer – while Scalebound, the latest from Platinum Games, dished up a weird blend of Devil May Cry-like anime irreverence and Western fantasy. A curious concoction, perhaps – but director Hideki Kamiya's track record speaks for itself.
But it swiftly ran out of ammunition from that point on – a consequence, one would suspect, of holding a press conference so soon after the last one. The unfortunately named [email protected] rolled out some reasonable console debuts – Cities: Skylines certainly has this author feeling sore – but nothing on the scale that you wouldn't expect to find on the PlayStation Blog every other day. Meanwhile, a lengthy segment on Halo 5: Guardians highlighted just how dependent on Master Chief and his cohorts the company has become. Forza 6 and Rise of the Tomb Raider, while welcome, merely furthered what we'd seen at E3 earlier in the year.
Perhaps most strange was its lack of pandering to the European market that it was talking to. Sony announced earlier in the year that its market share sits at 90 per cent in some parts of the Old World, and yet there was no attempt from the Redmond firm to try and take that back. FIFA 16's exclusive Ultimate Team freebies will not make a difference – they haven't in previous years – and the DVR functionality, while appreciated, is not going to move any needles either. This press conference seemed targeted at the few remaining Xbox fans in Europe and the average North American consumer – it just so happened to be taking place in Germany.
And that's fine. Ignore the Homefront: The Revolution padding and the hot air from Koji Igarashi and you couldn't say that this was a bad press conference by any stretch – it was solid from start to finish. But, while it was always going to be a tough act so soon after E3, the Redmond firm had a real opportunity to sell Europe and the rest of the world on Xbox – without any obstruction from Sony. It closed with a commitment to first-party development: a new entry in the Halo franchise – but this time the sequel to a largely overlooked real-time strategy spin-off.
There's no doubt that Xbox won the war of Gamescom press conferences this year – it did so by default. But this is one chink in the armour that Sony will probably take, as it bides its time ahead of the Tokyo Game Show, Paris Games Week, and, potentially, another PlayStation Experience.
---
Do you think that Sony missed a trick by not holding a Gamescom press conference this year? What were your thoughts on Microsoft's showing? Compare and contrast in the comments section below.
Should PlayStation be worried by Xbox's Gamescom showing? (71 votes)
Yes, I thought that Microsoft really showed some very cool stuff
17%
Meh, I'm not really bothered
32%
No, the Redmond firm's announcements didn't really interest me
51%
Please login to vote in this poll.