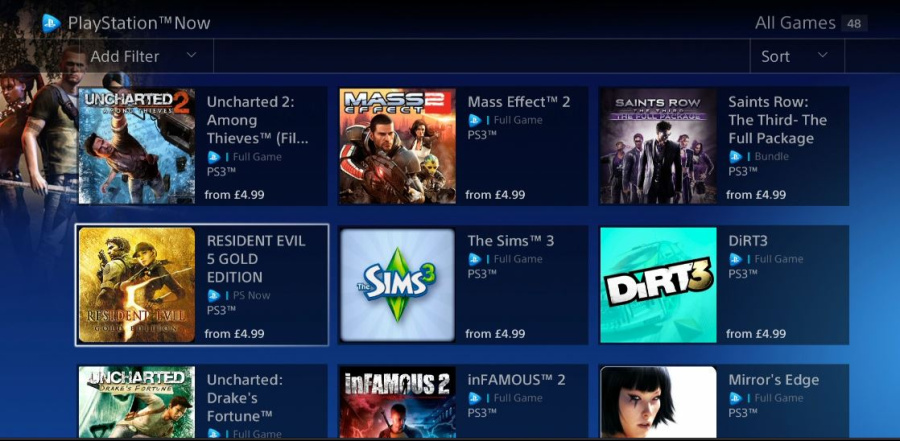 PlayStation Now has officially moved on to the paid beta stage in the UK, where prices are, well, a bit pricey. Renting PS3 games costs £4.99 for two days or £9.99 for 30 days, and with the same timing options of two days or 30 days, you're looking at paying either £2.99 or £7.99 for PSN titles. Just a friendly reminder: you can own a physical copy of Uncharted 2 for £2.99.
When Eurogamer.net asked about the possibility of a change in pricing, Sony said that user feedback will help shape the service. "Final pricing for when PS Now fully launches has not been confirmed yet but we'll continue to listen to gamer feedback on this subject," a spokesperson said. "PS Now is an evolving service and user feedback will be a key part of our service design decisions, including content and pricing."
There are only a few games up for grabs at the moment, and unlike the US version of the program, there's still no option for a monthly subscription fee. But given the speed at which both of those things came to the States, we reckon that it won't be too long before more options are available. What do you make of these prices? Are you a fan of Sony's cloud-based streaming service, or have you been skipping out? Let us know in the comments.
[via eurogamer.net]