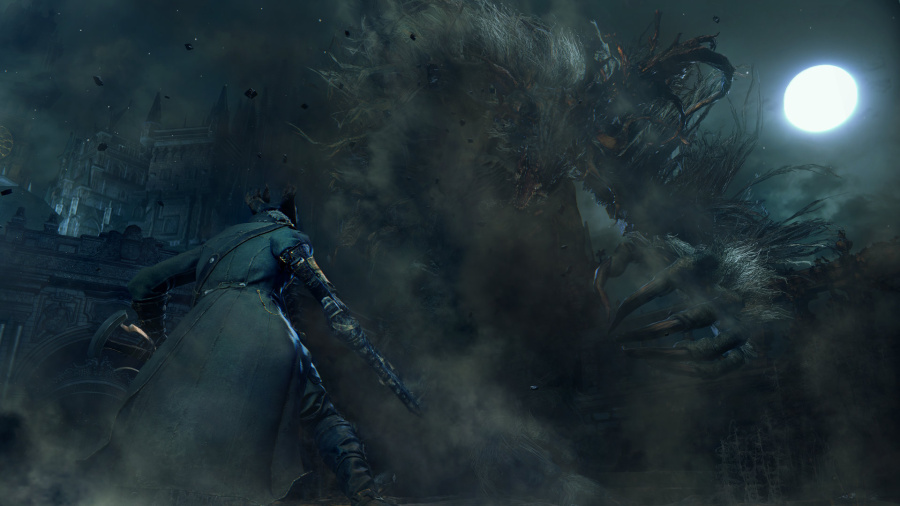 There was plenty of pre-release scepticism pointed in the direction of The Order: 1886 after its relatively short running time was revealed, but fellow PlayStation 4 exclusive Bloodborne will face no such criticism. According to an upcoming issue of EDGE – which bears From Software's fearsome foray on the cover – the title will take you over 40 hours to complete.
The tantalising tidbit comes courtesy of a massive preview, which details a lengthy hands-on with near-final code. According to the publication, while it was privy to a full 40 hours with the game, it still couldn't finish it within that window. It's worth noting as well, that it didn't have access to multiplayer or the randomised Chalice Dungeons. This is going to be a big game, then.
According to a summary posted on NeoGAF, the report is largely glowing, concluding that this is director Hidetaka Miyazaki's "brutal riposte to the section of his playerbase that thinks that it has seen it all before". It also concludes: "If you've been watching this generation from the sidelines, unmoved by the remasters and rush jobs while you wait for the first true essential to arrive, now's the time."
Has the PS4 finally found its first must-own exclusive? We'll bring you our verdict later in the month.
[via gamesradar.com, neogaf.com]