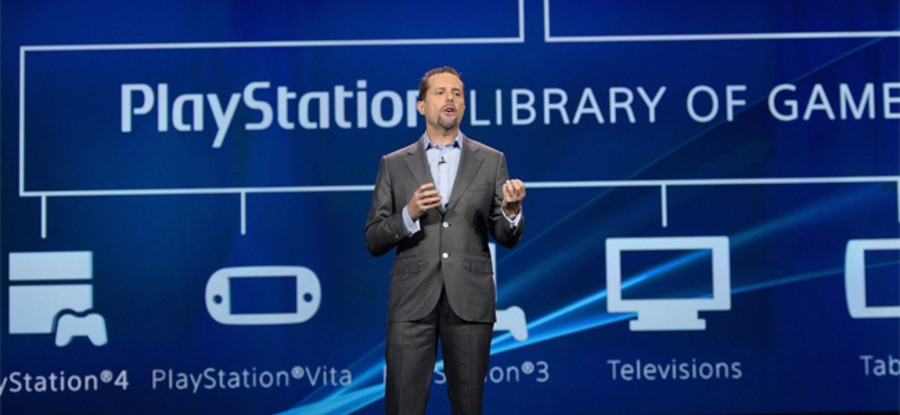 You must have been good to the gaming gods in 2014, as Sony has kickstarted the New Year in the manner that it means to go on – by lavishing you with nice things. This time twelve months ago, an ecstatic Andrew House, clearly elated with the launch of the PlayStation 4, shared a CES stage with organisation overlord Kaz Hirai, where the duo unveiled PlayStation Now – a gaming streaming service designed with consoles and other electronics in mind.
The culmination of the company's acquisition of Gaikai, this content delivery mechanism promised PlayStation 3 games that could run in the cloud – and it delivered in North America not long after, with a beta rollout enabling players to stream software in an on-demand fashion. The results – barring the odd expected exception – were good even in those early stages, and many seemed satisfied with the technology. The problem, then, was the price.
And it's that particular hurdle that has prevented the platform from perhaps attaining the kind of traction that it arguably deserves. With wonky rental periods and extortionate asking fees attached, we'd almost forgotten that the streaming service existed – well, until today. Indeed, the firm's wasted no time rebooting after the Christmas vacation, announcing a subscription for its server-based gaming solution that will go into effect in North America starting next week.
It's a bold plan on the surface, but it's what fans have been asking for – even as far back as our poll from last year. For just $19.99 per month (or the slightly cheaper $44.99 per quarter) the company will be offering unlimited access to a growing collection of over 100 PlayStation 3 titles. These aren't rubbish releases either, with BioShock Infinite, The Last of Us, and God of War: Ascension among some of the software options in the lineup. More are poised to follow, too, apparently.
Our instant reaction was that this sounds like a lot of money, but it's actually extremely reasonable when you consider what you're getting. Currently, a Netflix membership costs around $8.99 a month, but there's much more processing required here – you're playing a game, rather than watching a movie – so the increase makes sense. A better comparison would be to Gamefly's rental service, which costs $14.99 a month for access to any one game at a time. Here you get over 100.
It could still be better, of course. A small discount for existing PlayStation Plus members would make the platform even more appealing to brand die-hards, for instance, while the addition of PSone, PlayStation 2, and, potentially, PlayStation Portable emulation could really bolster the value of the package as a whole. We're curious, though – ignoring the fact that there's still no word on when the service will rollout overseas – has this enhanced your chances of paying for PlayStation Now?
---
Has the addition of PlayStation Now's subscription model put you on cloud nine, or do you still think that the very idea of a successful gaming streaming platform is pie in the sky? Do you feel that the prices are a little too high, or has this brought the service back down to Earth? Unpack your opinions in the comments section below.
Will you be subscribing to PlayStation Now's new monthly model? (78 votes)
Yes, I'll be adding to my backlog immediately with three months
8%
Yes, I'm definitely going to try it for a month or so
12%
Hmm, I haven't really decided yet
17%
No, I remain utterly unconvinced by this initiative
17%
No, I like the concept but the price is still far too high for me
26%
PlayStation Now isn't available in my region yet
22%
Please login to vote in this poll.