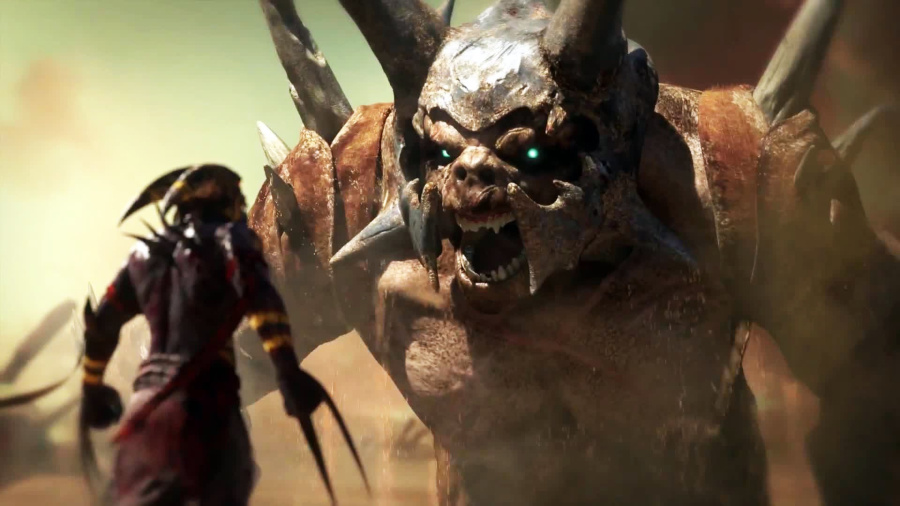 Those of you with particularly potent memories may recall Shadow of the Beast being announced for the PlayStation 4 at Gamescom last year. However, it's been a long time since we last heard a peep out of developer Heavy Spectrum, so what's going on? Creative director Matt Birch didn't give an enormous update on the title at PlayStation Experience last week, but his presence during a panel on the next-gen platform indicated that the reboot certainly hasn't been quietly canned.
"As a child, my imagination extended to this huge vast experience," he said, remembering the original Psygnosis side-scrollers on the Amiga. "So, then something amazing happened 25 years later: the PS4. Finally, the thing that was in my head had an opportunity to become a game that people can play. Sony was incredibly supportive when we started to talk about this idea. So, we started to produce our first concept art, and our visions got grander and grander."
He continued: "Once we started to put all of this concept work together, we then talked about how we wanted to push forward the game and take advantage of the PS4, and give gamers a new kind of experience. Sony asked us whether we could pull all of this concept into a video, which we managed to do [at Gamescom 2013]." And that's the last that anyone has seen of the title, but it would appear from the developer's comments that production is moving ahead in earnest.
While the original Shadow of the Beast titles could already be described as Metroidvania-esque, it sounds to us like Heavy Spectrum is hoping to push this even further with its reboot, creating massive two-dimensional worlds for you to explore. It's just a shame that we don't have much else to go on at the minute, as the game's been kept behind closed doors for over a year now. Let's hope that we get a better look at the title in 2015.
[via youtube.com, gamingbolt.com]