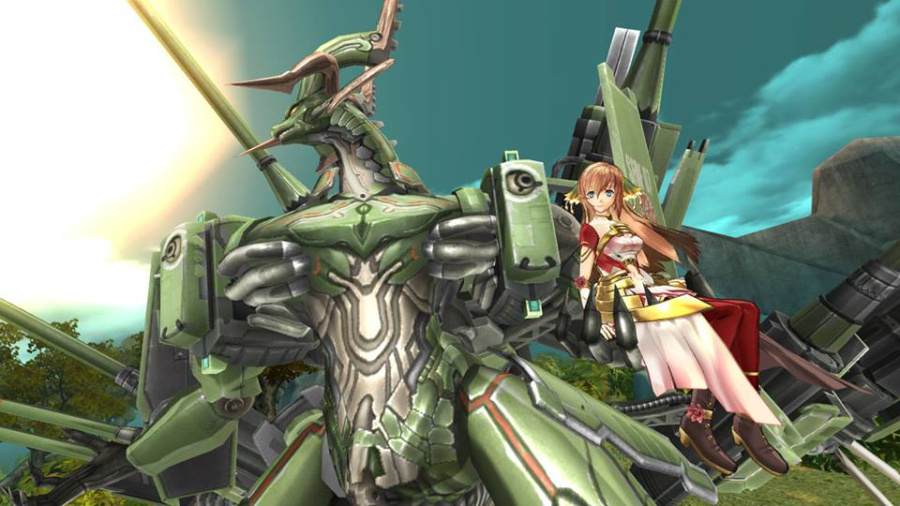 Koei Tecmo Europe was evil last week with its obvious tease of an upcoming announcement. Thankfully, we didn't have to wait long to find out that we were right on the mark and that Ar Nosurge: Ode to an Unborn Star will be seeing a physical and digital release for the PlayStation 3 in Europe on 26th September. While no further details have been announced from Koei Tecmo America, it has been able to confirm that the title will be seeing a US release as well.
In a world where song and music are used to create magic, we follow our two main characters, Delta and Casty, as they seek to obtain their "Save the World" RPG hero merit badge. We aren't quite sure what world they are intending to save, though, as they are part of a civilization that lost its planet 2,000 years ago, and is currently trying to obtain a new one. Working as pairs in turn-based combat, you use a close-range combatant to fend off enemies while the rear-offence deals damage using songs. Yeah, the combat may sound a bit prissy, until you discover that the bad boy dragon in the picture above is in fact a song.
Set to release with Japanese and English voice tracks, it's shaping up to be a pretty solid release from the developers behind the Atelier Rorona series. If you're holding out for a Vita version, though, there will be quite a wait, as it's still in production in Japan – but the publisher hasn't ruled out the possibility. Are you eager to try out a different type of music game? Leave your best lyrics in the comments section below.
[via twitter.com, facebook.com]