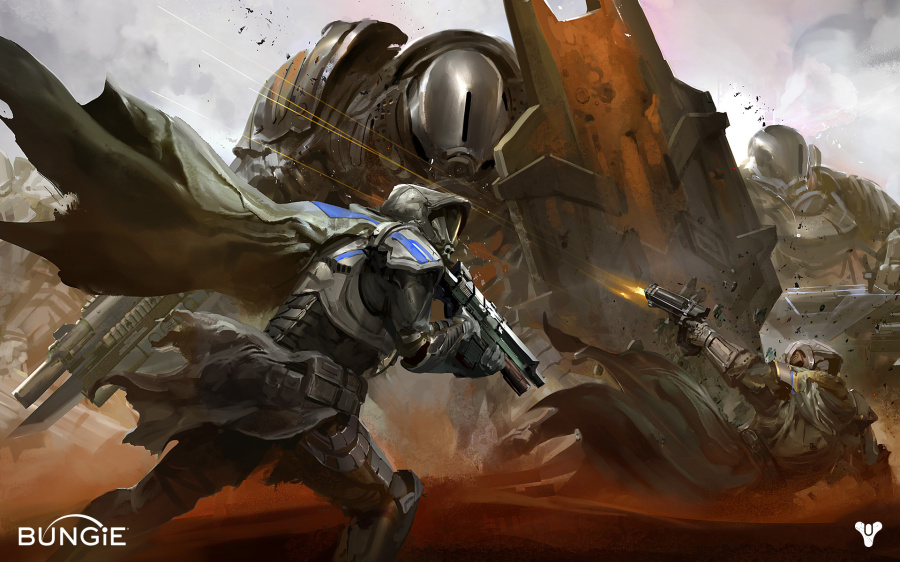 Nearly every gamer recognises the work of musician Marty O'Donnell. He's worked with Bungie on every Halo game since the groundbreaking Combat Evolved, and even we can appreciate the epic scores that he composed for that series. That's one of the reasons why we're more than excited for the studio's latest game Destiny, which is set to fire onto PlayStation platforms in September. However, while we're sure that we'll still get to hear his spacey, heart-pounding tunes in the first-person shooter, the luminary won't be around to make more of them in future titles.
O'Donnell shockingly revealed on his Twitter account this week that he has been fired from the developer. "I'm saddened to say that Bungie's board of directors terminated me without cause on April 11th, 2014," he said. Details remain vague surrounding his departure, but the company released a short yet still cryptic statement commenting on the situation.
"For more than a decade, Marty O'Donnell filled our worlds with unforgettable sounds and soundtracks, and left an indelible mark on our fans," community manager David Dague eulogised. "Today, as friends, we say goodbye. We know that wherever his journey takes him, he will always have a bright and hopeful future. We wish him luck in all of his future endeavours."
What do you make of this unexpected news? Why would O'Donnell – who has won multiple awards and worldwide acclaim for his soundtracks – be fired from the developer that he's been collaborating with for 14 years? Orbital drop into the comments section below and tell us what you think.
[via twitter.com, bungie.net]