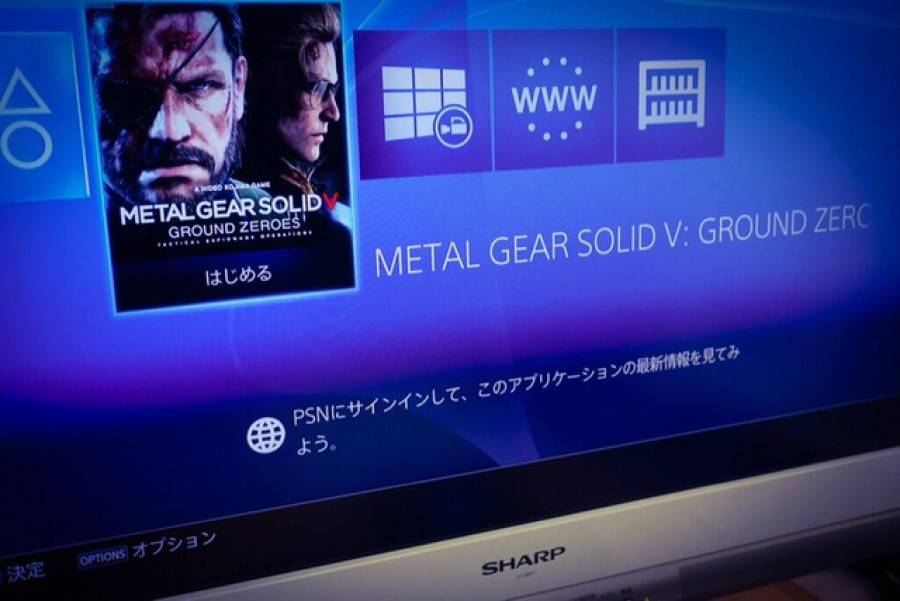 Always the tease, Hideo Kojima has posted pictures of the highly anticipated Metal gear Solid V: Ground Zeroes running on PlayStation 4, via his Twitter account. Spotted by DualShockers, one of the pictures, which will have owners of Sony's new generation machine yelling the series' protagonist's name in excitement, shows the game loaded onto the dashboard with the caption: "Here we 'begin' again today," while the second displays what appears to be the loading screen, with a DualShock 4 and Kinect sensor on display in front, with the tagline: "And starting." Nice Predator statue, by the way.
The latest entry in Konami's seminal series has long been anticipated, and, with only two months until its March 20th release date, these stealthy images are sure to send fans into a frenzy, but let's hope that we see something more, er, solid, soon.
Are you army-rolling around in anticipation for this title? Let us know in the comments section below.
[via twitter.com, dualshockers.com]