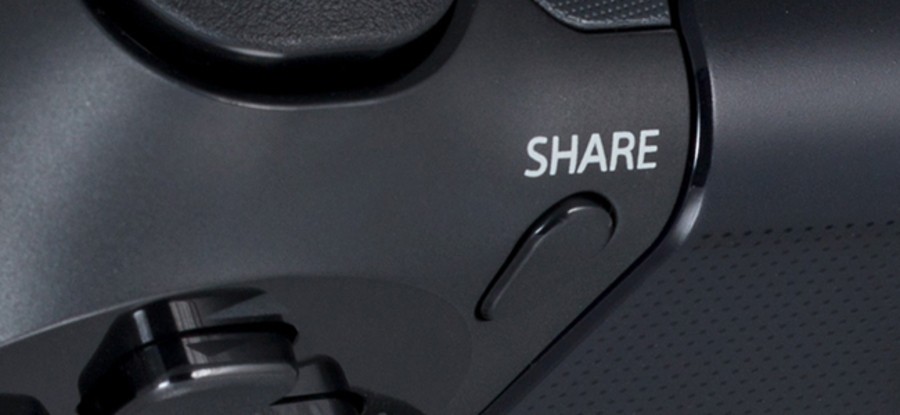 Game sharing is nothing new. While it's never been this particular author's cup of tea, numerous YouTube personalities have made a living out of uploading commentated footage of games, and the rise of social streaming services such as Twitch and Ustream have only increased the prestige of these online pundits. On the PlayStation 3, you'd need special equipment to engage in this practice – but Sony's vision of a social system means that the PlayStation 4 is built to share out of the box. The big question is: do you intend to do so?
Game streaming functionality is not entirely new to consoles. The ill-fated OnLive cloud gaming machine boasted a similar feature, but the platform's limited success means that it's largely been forgotten. Sony's next generation device, then, is aiming to popularise the practice – and there's already a fair amount of excitement surrounding its inclusion on the web. In the days leading up to the platform's North American launch on 15th November, several streams popped up from consumers who had secured their systems early. For eager fans on forums and social networks, this represented the first real opportunity to get a glimpse at some of the PS4's day one games.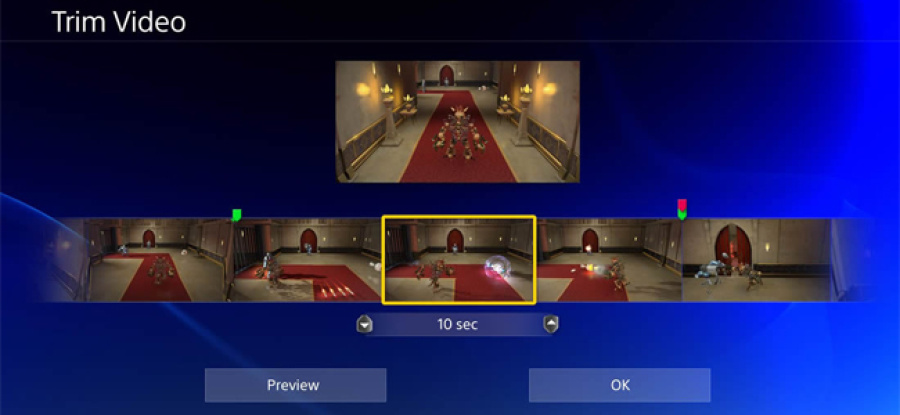 It seems to work well, too. We've spent a little time tuning into various Twitch streams, and we've been fairly impressed with the quality of the footage. If you've got a PlayStation Camera, you can also broadcast yourself, allowing you to communicate with your followers and – potentially – build up a fanbase of people who are eager to see you play. It's all rather neat, but we're curious whether the novelty will wear off once the excitement of the launch has passed. Only time will tell in that instance.
If you've got a PlayStation Camera, you can broadcast yourself, allowing you to communicate with your followers and build up a fanbase
Of course, broadcasting complete gameplay sessions is not the only social inclusion on the PS4. The vaunted share button allows you to upload up to 15 minutes of gameplay at any time, while you can also grab screenshots for Facebook and Twitter. We've seen plenty of suspended gameplay snaps crop up in our various feeds over the past 48 hours, with Killzone: Shadow Fall proving a popular choice for players aiming to showcase the visual grunt of their new super powered piece of hardware. The lack of YouTube support has impeded the number of gameplay clips that we've seen posted around the web, but the folks over at Giant Bomb did do a great job of organically outlining the feature's potential during one of its own launch livestreams.
All of this functionality is embedded into the hardware, too, allowing you to quickly access popular clips and streams as soon as you power on your console – but is it something that you ever actually intend to take advantage of? Have you snapped any screenshots or posted any videos yet? How about streaming – have you uploaded a feed of any of your gameplay sessions to Ustream or Twitch? Is it something that you intend to do regularly, or do you expect that you'll largely overlook this feature? Tap out your thoughts and hit the share button in the comments section below.
---
Are you a fan of the PS4's social gaming features? (49 votes)
Yes, I love them and intend to use them a lot in the future
53%
I'm glad that they're included, but don't expect to use them much
35%
No, they're a waste of resources as I'll never touch them
12%
Please login to vote in this poll.