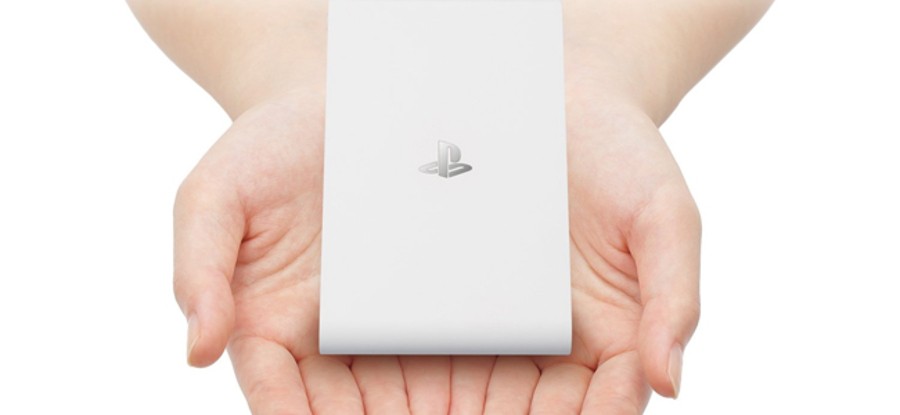 Who would have thought that a PlayStation Vita without a screen could be so curiously compelling? You wouldn't have got very good odds on PS Vita TV being announced before Sony's surprise pre-Tokyo Game Show press conference earlier in the month, but it's quickly gone on to establish itself as one of the most in-demand PlayStation accessories in production. But are you on the same wavelength as the unexpected gadget – or do you feel that the device is out of sync with your needs?
In truth, the Frankenstein format is a bit of strange product. It takes advantage of the Vita's operating system, providing you with access to all of the features and functionality of Sony's portable platform. The difference is that PS Vita TV is very much a stationary device, boasting an HDMI output that plugs directly into your television. Hooking the slender system up allows you to stream movies – either from the PlayStation Store or through on-board applications – as well as play hundreds of PlayStation titles on a big screen.
But there are caveats. For starters, without access to the Vita's native touch surfaces – the miniscule machine will support the DualShock 3 at first, but will later add compatibility for the DualShock 4 – not all titles will function. Little Deviants, for instance, will simply not be compatible with the gizmo, because there's no way to replicate the required front and rear touchpad on a traditional controller. Some games that make minimal use of these additional inputs – like Soul Sacrifice, for example – will be updated to support the unit, but that may not be such a positive thing moving forwards.
There's no doubt that PS Vita TV has the potential to expand the install base of Sony's struggling handheld, but with the audience split, it's going to be interesting to see whether developers continue to take advantage of the portable's more unique features when a potential pool of the market will simply not have access to them. While studios have struggled to incorporate interesting implementations of the Vita's range of inputs, teams such as Ovosonico – the Italian indie working on the macabre touch-based Murasaki Baby – could be penalised for trying should the micro-console prove popular.
That worry aside, though, the appeal of the device does not simply centre on its ability to play portable games on a television. As the petite platform boasts the same innards as the Vita, the device is also capable of streaming PlayStation 4 games. Sony Worldwide Studios president Shuhei Yoshida demonstrated this during the platform holder's Tokyo Game Show keynote earlier in the week, showing Knack being played using PS Vita TV. The functionality works identically to Remote Play on the handheld, taking advantage of the PS4's processing power to broadcast a signal which is then decoded by the slim set-top box.
Theoretically this will allow you to play the PS4 anywhere in your house, even when your main television is occupied. Of course, the Vita will allow you to do this, too, but at the expense of the clarity that comes along with a larger screen. You may want to stream the next generation console to your bedroom so that you can continue playing in bed, or perhaps broadcast to a conservatory or summer house so that you don't have to compromise your gaming time when the sun's shining outside.
And there are other advantages, too. With access to an array of onboard applications, you'll be able to peruse Facebook, Twitter, YouTube, and the worldwide web on any connected screen. While the advent of smart televisions may render this functionality moot in time, it could prove a useful option for those with older displays that aren't willing to shell out on an expensive upgrade just yet.
Of course, the big problem is that the device hasn't yet been confirmed for a Western release. Earlier in the week, Shuhei Yoshida told fans to "stay tuned" for further news, while group gaffer Andrew House admitted that it would need to conduct further research before bringing the device overseas. "The landscape is different elsewhere," he told Eurogamer.net. "We need to look at each of the markets and how we approach them."
There is a lot more competition in Europe and North America – such as the Roku box and the recently released Google Chromecast – and as a consequence, Sony would need to significantly strengthen the number of content providers compatible with its console to contend with those popular products. We suppose that it could be possible to stream the PS4's collection of onboard applications via Remote Play, but that may not be an option for more mainstream consumers simply looking for an avenue to enjoy HBO GO.
It's a testament to the versatility of PS Vita TV, though, that the absence of these crucial services may not impact the initial appeal of the gadget at all. If you're a regular reader of this website, then there's a good chance that the unit's Vita compatibility and PS4 streaming will already be encouraging your internal antenna to stand on end. And that alone means that it may be worth Sony's time to switch on the system's signal overseas.
---
Would you purchase PS Vita TV if it launched outside of Japan? Which of the peripheral's features are you most interested in? Broadcast your thoughts in the comments section and polls below.
Would you purchase PS Vita TV if it launched in Europe and North America? (60 votes)
Yes, I think it sounds like an interesting device
70%
Maybe, I'd need to know a little more information
20%
No, I don't think that I'd have a use for the unit
10%
Please login to vote in this poll.
Which of the following features do you find most appealing about PS Vita TV? (56 votes)
I love the idea of playing Vita games on a big screen
55%
I'd get most use out of the PS4 streaming functionality
30%
I need a cheap and cheerful general media device
14%
Please login to vote in this poll.