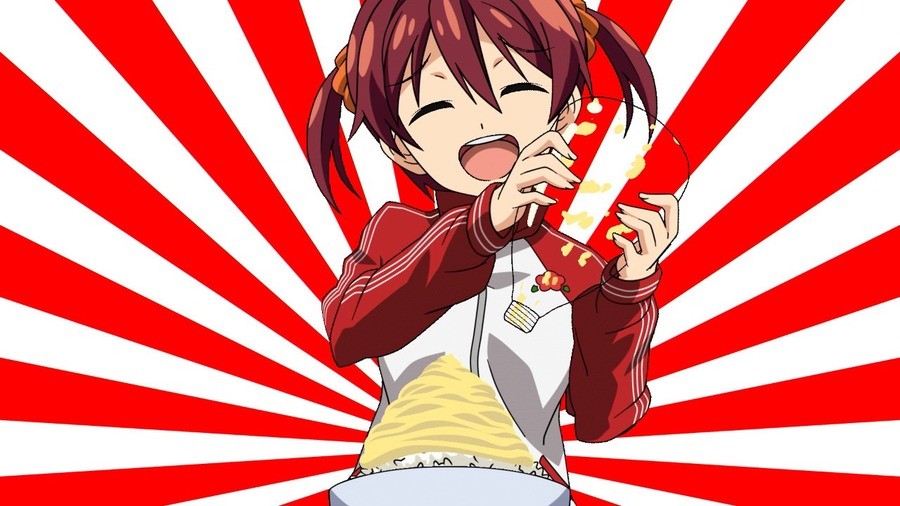 Every meal tastes better with a hearty dollop of mayonnaise on the side, but as much as we love the taste of the egg-based condiment, we're not sure whether we could stomach a full game about the rich, creamy sauce. Vividred Operation: Akane and the Mayo Operation, a brand new PlayStation Network title available now in Japan, is probably not for us, then.
The release – which is based on the popular Vividred Operation anime – sees you helping protagonist Akane to squeeze a large bottle of mayo onto a bowl of rice. Your role is to rotate the container with the analogue stick. Move too fast and you'll make a mess. Remember, high quality sauce application demands a steady hand.
The curious digital download is available now from the Japanese PlayStation Store for ¥300 ($3). It includes multiple difficulty settings, as well as the option to unlock a gigantic Isshiki mayo bottle to use as a weapon in the upcoming Vividred Operation: Hyper Intimate Power, a second spin-off due out on 20th June. We're not even going to try to guess what that game's about.
[source siliconera.com]