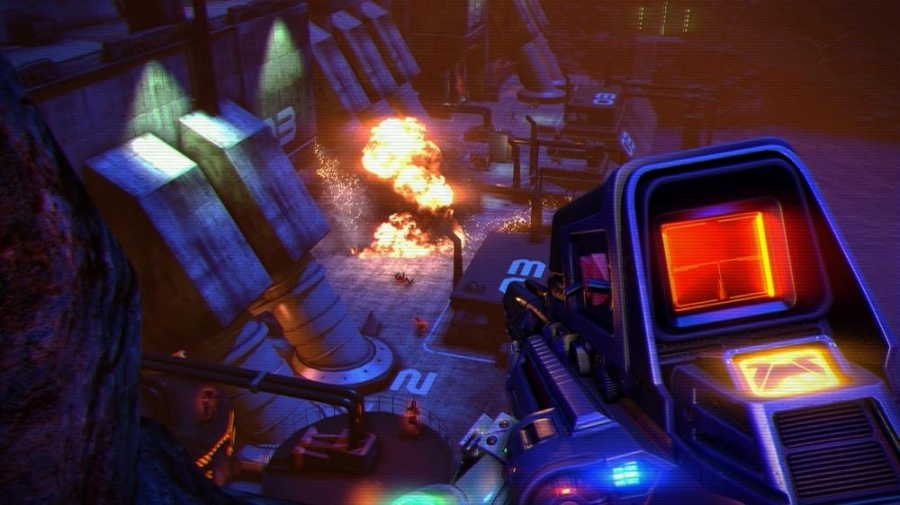 Ubisoft's outrageous first-person spin-off Far Cry 3: Blood Dragon is set to paint the PlayStation Network a garish shade of neon next month, if a leaked listing on Xbox.com is to be believed. Details regarding the downloadable release have been floating about for weeks, with a batch of screenshots arriving just a few days ago.
According to the outed product information, the 80s homage stars legendary action man Michael Biehn, who is perhaps best known for his roles in Terminator and Aliens. It's likely that the actor will play the spin-off's protagonist Sargent Rex Colt, "a Mark IV Cyber Commando who's fighting against a cyborg army gone rogue".
The title's pitched as a "kick-ass cyber shooter" and is supposedly set on a "bizarre open-world environment crawling with evil". The aforementioned Xbox.com listing mentions a 1st May release date, so it's safe to assume that the game will hit the PlayStation Network around the same time, unless Microsoft has any timed exclusivity shenanigans up its sleeve.
The publisher's still yet to officially confirm the title, but we can't imagine that it will keep us waiting much longer. Are you looking forward to this silly side-story? Let us know in the comments section below.