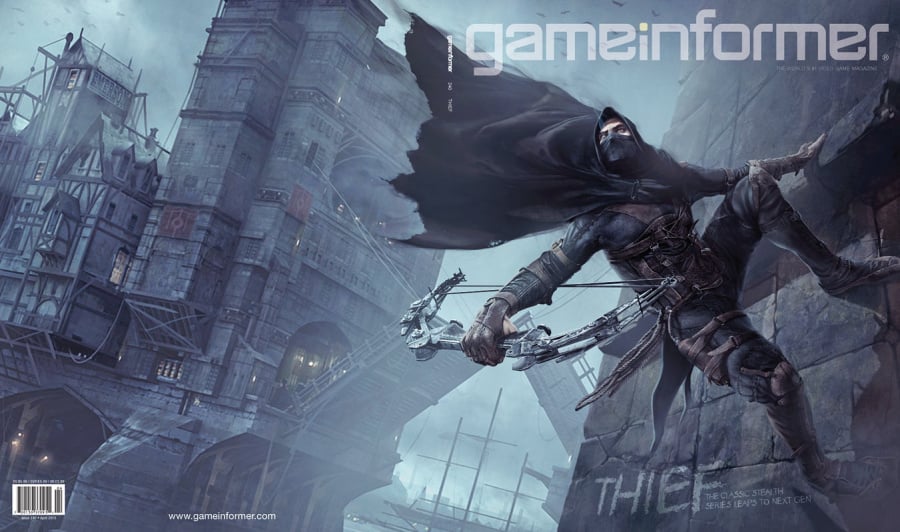 Popular stealth series Thief is making a comeback on PlayStation 4 next year. According to Game Informer magazine, the reboot has been in production behind-the-scenes at Deus Ex: Human Revolution developer Eidos Montreal for years now. You can peruse a brief coverage trailer over on the publication's website.
As with previous entries, you'll fill the shoes of gothic hero Garrett. The game is set in an "industrial metropolis" known as the City, which is "broiling with social tension as it is ravaged by a plague and lorded over by a political tyrant known as the Baron". Didn't this title come out last year? "In order to survive his adventures, Garrett will have to pay attention to his environment and make use of the many possible paths through each of the game's levels," the magazine continues. Yup, it definitely came out last year.
You can learn lots more about the release in the April issue of Game Informer. For subscription details, point your browser through here. Are you excited? Let us know in the comments section below.
[via gameinformer.com]