(PS Vita / PlayStation Vita)
The best-selling, highest-rated baseball game comes to Vita.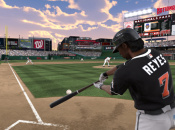 Home run
MLB 12: The Show is widely considered to be the pinnacle of baseball gaming – and now you'll be to sample it at a bargain bin price-point. With the end of the season in full swing, publisher Sony has dropped the price of its premium sports title to just $29.99 on PS3 and $19.99 on Vita. That means you'll be able to test out the game's...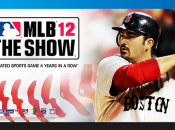 Here comes the pitch
Baseball and video games are an ideal match, but a baseball game you can take on the go? That sounds like an even more winning combination. Sony has announced that MLB 12 The Show will hit PS Vita and PlayStation 3 on 6th March 2012, just ahead of Spring training. SCEA PR manager Eric Levine is keen to point out that the game...
Hold on there, you need to login to post a comment...