(PS Vita / PlayStation Vita)
Description will appear here shortly...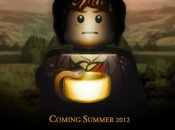 Bricking it
Warner Bros has kicked off GamesCom in style, releasing a brand new cinematic trailer for, er, LEGO Lord of the Rings. Yes, the bricks are back in town once again. In truth, the video's clumsy overacting is actually kind of amusing. We still don't give a toss about Lord of the Rings, though. The title's due out on PlayStation 3 and...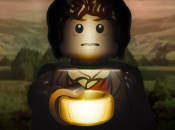 Tolkien nonsense
The heavily rumoured LEGO Lord of the Rings is now a reality. Warner Bros revealed the fantasy franchise's transition from books to blocks this afternoon, alongside a new trailer to cement the news. Similarly to LEGO Batman 2: DC Superheroes, the plastic protagonists have now been granted the ability to talk. But instead of using...
Hold on there, you need to login to post a comment...