(PS Vita / PlayStation Vita)
Strategy RPG for PS Vita.
Review
PAL Version
Posted by Mat Growcott
On the move, dood!
When someone mentions "hardcore gaming," your mind probably either springs towards the image of an overweight shut-in with poor hygiene and an obsession with the evils of Call of Duty or, failing that, one of those Korean chaps who inexplicably play...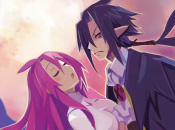 Looks prinny good
Disgaea 4: A Promise Revisited recently had a new and characteristically bonkers trailer drop. The portable version is actually an enhanced port of the PlayStation 3 game that released a few years back. If that sounds exciting, you'll be glad to hear that the title will be launching quite soon: 17th August in North America, and...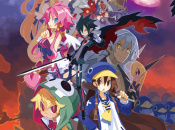 Criminal Girls inviting your attention, too
Fans of exceptionally long adventures will get their money's worth next year, as Nippon Ichi has announced that Disgaea 4: Return is in active production for the PlayStation Vita. The port of the PlayStation 3 favourite Disgaea 4: A Promise Unforgotten was announced during an anniversary event in...
Hold on there, you need to login to post a comment...