(PS Vita / PlayStation Vita)
Description will appear here shortly...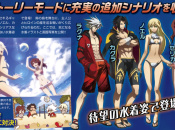 Could you lot wear any less?
"Sir, in order to release brawler BlazBlue: Chrono Phantasma on the PlayStation Vita we need to add some extra content," one Arc System Works employee said to an upper executive. "Hmm, well what's the best thing that you could include in a short span of time?" the boss replied. "We could kit out fan...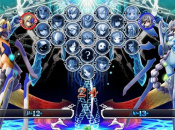 Phantasmagorical
We learnt that fighting title BlazBlue: Chrono Phantasma would be making a beeline for the PlayStation Vita earlier in the year, but unfortunately weren't given a firm release date. Luckily, Aksys Games has recently announced that the title will be hitting both stores shelves and the PlayStation Store on 24th June. Who ever said...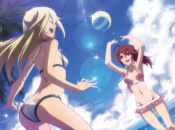 Fisticuffs and fish and chips
Arc System Works can't seem to resist releasing multiple iterations of its fighting games, so it's little surprise that the Guilty Gear developer has confirmed that BlazBlue: Chrono Phantasma is set to combo onto the PlayStation Vita this April in Japan. Perhaps most interesting, however, is that in addition to...
Hold on there, you need to login to post a comment...