Description will appear here shortly...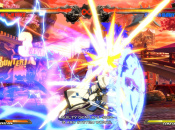 At long last
We live in an age where long game delays between regions are uncommon, but Guilty Gear Xrd Sign has managed to buck that trend. The game released in Japan and North America last year, but has taken an age to fight its way into Europe. Fortunately, it will finally throw a fireball to the PlayStation 4 and PlayStation 3 in the Old World...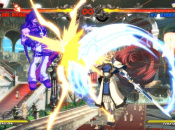 Guilty as charged
There's a lot to be said for photorealism in games. At the same time, a truly original and unique art-style can often be just as striking and memorable. Regardless of your stance on the issue, it's hard to deny that these new screenshots of upcoming PS4 fighter Guilty Gear Xrd SIGN are particularly pretty. Set to launch later in...
Hold on there, you need to login to post a comment...