Description will appear here shortly...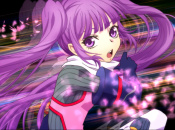 Are you sitting comfortably?
Fans of Japanese RPGs will be able to get their fill on 31st August, when Tales of Graces F concludes its voyage overseas. The updated Wii title – which dropped in North America earlier this year – will launch with an original soundtrack, behind the scenes documentary and a hardback art book. It'll also come with...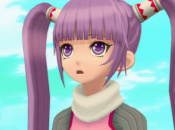 Purple pigtails
If you've been sorely missing the melodrama of JRPGs on PlayStation 3, then Namco Bandai's got your back. The Japanese publisher is preparing to release Tales of Graces F in the US this week, and it's celebrated with a trailer packed with cut-scenes and gameplay from the main game. Sadly those of you in Europe will have to wait...
Hold on there, you need to login to post a comment...